Padoq is a creative game-changing mobile application development platform for organizations and businesses which enables customers of all forms and dimensions to engage, organise and monetise. Its functionality includes Photo, file and video sharing, Event Management, Payment collection etc. The company is listed on the G-Cloud public sector procurement framework, is ISO-certified and, it has won Venturefest in the NW and membership of the Maserati 100 by the Sunday Times. With the proceeds, the company will target the release of a self-serve advertising platform that will allow communities and businesses in benefiting controlled advert inclusion.
---
Campaign rating
This is undoubtedly a talented and experienced team that have built and sold many businesses between them. If they can build an enterprise quality white label app on a SaaS model they should be able be able to repeat their success. We cannot however provide any deeper investment analysis as we h..
rating powered by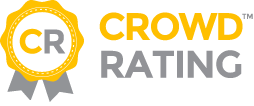 * Unrated owing to insufficient or incomplete information available.
view full report