Q Doctor aims at changing the NHS care delivery with the help of video consulting to benefit patients and clinicians. The company is focusing on delivering a model that keeps modernised NHS care free of charge for the patients. The video solution plugs NHS clinicians to the existing NHS infrastructure and allows them to connect to the NHS patients digitally. With the proceeds, Q Doctor will fulfil its strategy for 2020. It will deploy the funds into labour, development, operations, marketing, and contingency funds.
---
Campaign rating
Q Doctor seems be gaining traction in the NHS with over 285 practices signed up and the first county-wide contracts in place, which should secure them a steady revenue base and real competitive advantage. Without full financials it is difficult to judge how lucrative an investment this might be b..
rating powered by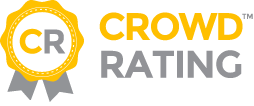 * Unrated owing to insufficient or incomplete information available.
view full report