TellJO is a company that comes with a mission to help 25M people of the UK who are susceptible to vulnerability. The company's TrustTech platform 'TellJO digital' is an intermediary between businesses and their vulnerable customers. TellJO has been utilised by 3 companies, and it is supported by Bethnal Green Ventures. The company is looking forward to developing "Team TellJO" that will help it achieve sustainable but rapid growth. With the proceeds, the company is looking forward to scaling its 1st to the market solution and develop the TellJO team.
---
Campaign rating
TellJO is a trustTech platform which has high levels of social impact. The initial target market of 1.2 million vulnerable individuals gives plenty of room for growth in the short to medium term and it is a good model that targets the accommodation provider - helping the latter to have better leve..
rating powered by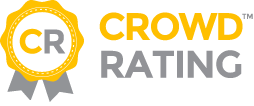 * Unrated owing to insufficient or incomplete information available.
view full report