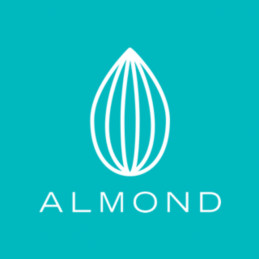 Almond provides businesses and consumers with a method to understand their carbon footprint and use the company's proprietary offset tools to become carbon neutral. Consumers can earn Almond Tokens when purchasing products from Almond's partnering sustainable brands. The Almond Tokens can be spent on their website The Almond certification label on products enables them to demonstrate their commitment to protecting the environment, consumer health and building a better society for all. The core idea is to build a market that's geared towards sourcing and selling sustainable products. The green economy market is worth $4 trillion. The offset market was $300 million in 2018, having grown over 140-fold in 10 years. Almond seeks to be a market leader in this domain. It has also partnered with reputed institutions such as the World Wildlife Fund, and the Stockholm Environment Institute (carbon analytics). With the investment, the company aims to further the popularity of its existing Almond App and have more people join its ecosystem.
---
Almond Impact Rating Report
Rated on 05/05/2020
Pitch rating powered by CROWDRATING™
What the ratings mean
49% and under
We suggest potential investors carry out further study of their own 50-64%
Room for improvement 65-79%
Worth considering 80%+
Gold rating, our highest rating
Click here for more information on our ratings
---

Ripple is a clean energy ownership platform that allows consumers to own a small part of a large scale wind farm and have the clean electricity it generates supplied to their home via the grid. The company makes clean energy ownership affordable for people who rent or live in flats or plan to move home in the future, as well as those that find the £4000-8,000 cost of installing solar panels beyond their budgets. Ripple has been selected to take part in Free Electrons 2020, the global utility start-up program which will enable it to pilot its ownership model outside the UK. The company was awarded the 2019 'Startup of the Year Award' by Seedrs and BusinessGreen technology awards. Ripple is also in talks with Centrica (owner of British Gas, UK's largest utility) about a supply partnership covering household and business customers. They are looking to use the investment on: 27% of it on legal and transaction costs for follow on projects, 25% to develop pilot projects outside the UK, 22% on business costs, 16% on building applications and website management, and 10% on marketing and new product offerings.
pledged: 123% days to go: 34 investment: £308,540
CareGREEN is an innovation company that has created a unique air pollution capture and storage technology with the aim to reduce harmful pollution in the atmosphere. Their latest product is the Environmental Air Purification Intervention & Control System (EAPICS). The technology has been accredited as a significant solution in reducing COx worldwide. A World Health Organisation (2016) report established that more than 80% of people living in urban areas face the greatest environmental risk to their health today due to air pollution. CareGREEN believes its specialised filtration systems will contribute to a considerable fall in health issues linked to poor air quality. It is also diversifying its reach in other renewable energy sectors such as solar and wind. The company will utilise the investment to scale its business.
pledged: 0% days to go: Extended investment: Unknown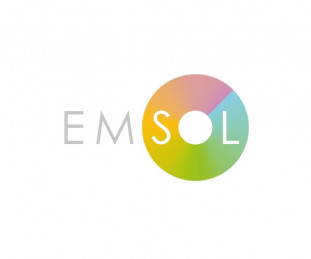 Emission Solutions (EMSOL) empowers organisations to take everyday steps to reduce emissions through their real-time emission monitoring and analytics system. EMSOL's open framework platform is built with networks of sensors like air and noise pollution, vehicle tracking, and working with any asset tags and emission sensors which enables EMSOL to perform real-time measurements with location tags and calibrated sensors. Data from these platforms are easily shared on dashboards, through notifications and gives detailed real-time data on urban noise, air quality, and vehicle pollution. To date, EMSOL won Rushlight Environmental Analysis Award, achieve yearly income targets, rated 5th place in the national PowerUp Index and 4th in the London and South East region. Moreover, EMSOL also won a fully funded project sponsored by DFT to deploy EMSOL technology into the rail sector. The company will use the funds to expand its customer base and increase the number of deployment sites.
pledged: 63% days to go: 28 investment: £316,884