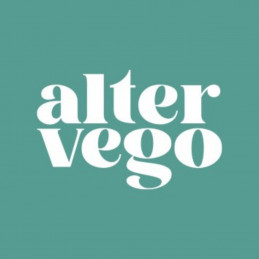 Alter Vego (AV) aims to create an extensive range of plant-based, customisable supplements. The company asserts that its production process is sustainable. It starts by creating a vegan protein base blend from ingredients such as pea, hemp, quinoa and brown rice that is ethically sourced and produced. It then develops daily sachets that contain Omega 3, B12, D3, K1, digestive enzymes, and probiotics to complement the base blend. AV argues that the sachets provide 100% of a user's Recommended Dietary Allowance (RDA) over any pre-mixed bulk blend. It aspires to become a contender in the global nutrition sector worth $702 billion. AV will use the investment for manufacturing and marketing its products across the UK.
---
Alter Vego Rating Review
Pitch rating powered by CROWDRATING™
Rated on 17/05/2021
£46,455
pledged
35%
of goal
£130,000
target

£1,399,412
pre-money valuation

8.50%
equity available

102
investors

£455
pledge per investor

12530924
company number

Active
company status

23/03/2020
incorporated 1 years

£0.28
share price
What the ratings mean
49% and under
We suggest potential investors carry out further study of their own 50-64%
Room for improvement 65-79%
Worth considering 80%+
Gold rating, our highest rating
RISK WARNING - The ratings are based on the information provided in the fund raiser's pitch deck, business plans and financial forecasts which have appeared on a FCA regulated crowdfunding site. Where possible we validate the business plan to public sources such as LinkedIn, Companies House, Credit Agencies and internet searches. We cannot guarantee the information is correct. The ratings report takes no account of the investors/ individual circumstances. Do your own due diligence and get professional advice before investing. Your capital is at risk when investing in private companies.
---

Lime Global is a UK-based company dedicated to becoming the most customer-focused provider of health cover. Lime argues that conventional health insurance is too expensive and overly complicated. It intends to make health insurance affordable allowing customers to buy the top-ups they want without consulting advisers or filling long questionnaires. Lime Global claims to provide customers with a cancer cover providing a lump sum and support following diagnosis, access to 'Rapid Diagnostics' to avail private diagnostic tests, and an online platform where customers and employers can book and pay for clinical services. Lime Global aspires to become a contender in the UK private healthcare market set to grow more than £8 billion. The company points out that it has secured 5 star Trustpilot reviews over the last year with zero complaints to date. They intend to use the investment to support their expansion into Small and Medium Enterprises (SMEs), mental health modules and e-pharmacies, scale customer acquisition, and support the next stage of its growth in late 2021 and early 2022.
pledged: 105% days to go: 15 investment: £422,354