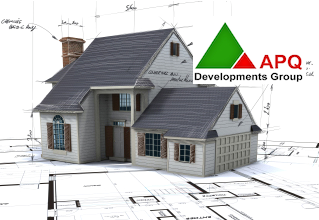 Wickes, Tesco and B&Q all trust this experienced construction and renovation company to deliver high quality results for their own customers.

Hiring workers for construction and renovation developments can be a puzzling time for homeowners and commercial building owners. Projects are often multifaceted, necessitating the specialisms of different tradesmen.

Since launching in 1990 APQ Developments has developed its workforce to incorporate experts in many areas of the construction and home development sector, creating a one-stop shop for building improvements work.

From work on commercial buildings requiring APQ project managers and site engineers, to home extensions requiring APQ builders and plumbers, the company has a comprehensive in-house team.

Undertaking work using an in-house team means customers of APQ benefit from reliable workers committed to their work and loyal to their clients. The relatively small company approaches each project with years of experience, enabling them to do things well – so well, in fact, that their client list includes leading brands such as Wickes, Tesco and B&Q each relying on APQ Developments to supply first-rate services for their own customers.

APQ has a current turnover of £14,000 a month. The management team is passionate about taking the business to the next level and requires funding to grow the business and repay existing loans. The company points to its great track record of making repayments to a previous funding company as evidence to support its case for funding.
---
Funding progress
not enough data
---

Biohm is an eco-conscious bio-technology company that is revolutionising construction through nature-inspired innovation. The company has adopted methods such as circular construction system, biomimicry, and triagomy. Some of the company's carbon-negative bio-based materials include building insulation made out of Mycelium (the root structure of mushrooms) and ORB (Organic Refuse Biocompound), a 100% natural sheet material made out of food and agricultural surplus. For its innovation, Biohm won the Waitrose and Partners Plan Plastic Prize: The Million Pound Challenge and a Power to Change grant worth £600,000 to build sustainable living premises. It has also been shortlisted as one of The United Nation's 'Young Champions of the Earth'. The company will use 38% of the investment to grow its team, 22% to scale Research and Development (R&D), 22% to protect its Intellectual Property (IP), and 18% for product accreditation.
pledged: 89% days to go: 9 investment: £668,673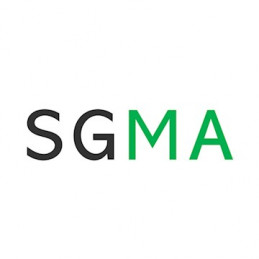 Sol-Gel Materials and Application (SGMA) is a sustainable technology company that is using its new sol-gels to create sustainable solutions to plastic environmental waste. The company has researched and developed a non-plastic, non-toxic coating for products, from food packaging to electronics, that is water and oil resistant yet recyclable. Its product is the world's only biodegradable, compostable, and recyclable (BCR) solution. The company's founder and CEO, Dr Fanya Ismail, has won the award 'Women in Innovation 2019' by Innovate UK and the company's work has been covered by BBC South East Today. The company plans to function as an IP management company, sub-contract manufacturing to chemical firms moving from bulk to advanced materials, and outsource distribution to partners, whose packaging customers serve brand owners.
pledged: 192% days to go: 3 investment: £385,008

Carbon Negative Permeable Pavement Systems (CNPPS) offers Carbon Negative solution for hard surfaces like pavements and road networks. The company uses secondary aggregates, waste products and carbon-negative materials in its pavement systems which absorb more carbon in the manufacturing process than the carbon emitted per square meter by traditional carbon-intensive road construction methods. CNPPS's products are also permeable and can reduce flooding caused by rainwater run-off, thereby improving road safety. The company argues that its products are an estimated 5-8% less expensive than the currently used processes, having the potential to lessen the infrastructure budgets of the UK government. CNPPS requires initial funding to carry out a trial of its system by the Highways of England. The company will use the investment funds to trial, accredit, CE mark and market CNPPS, and generate buyer interest in its products.
pledged: 138% days to go: Stretch investment: £103,869