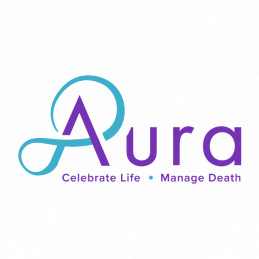 Aura aims to make the journey towards death an approachable one for users via its portal. It aspires to become a contender in the estimated £73 billion global death services industry. Aura allows users to leave important messages for their loved ones, avail guides and resources on topics related to death and ways to prepare for it, enter safe spaces to get answers to their queries, and access curated end of related services hub via affiliate links. Aura argues that its platform is empowering 80,000+ individuals and their families to deal with death and live fuller lives. It has partnered with companies such as Dead Happy, Pure Cremation, St James' Place and MND Association to increase its brand presence. Aura has featured on media entities such as BBC, Channel 4, Telegraph, Vice, Mirror and more. It will use the investment to help millions of people deal with death humanely.
---
Aura Life limited Rating Review
Pitch rating powered by CROWDRATING™
Rated on 28/05/2021
£694,929
pledged
115%
of goal
£600,000
target

£2,400,000
pre-money valuation

22.45%
equity available

518
investors

£1,342
pledge per investor

12287045
company number

Active
company status

29/10/2019
incorporated 2 years

£1.07
share price
What the ratings mean
49% and under
We suggest potential investors carry out further study of their own 50-64%
Room for improvement 65-79%
Worth considering 80%+
Gold rating, our highest rating
RISK WARNING - The ratings are based on the information provided in the fund raiser's pitch deck, business plans and financial forecasts which have appeared on a FCA regulated crowdfunding site. Where possible we validate the business plan to public sources such as LinkedIn, Companies House, Credit Agencies and internet searches. We cannot guarantee the information is correct. The ratings report takes no account of the investors/ individual circumstances. Do your own due diligence and get professional advice before investing. Your capital is at risk when investing in private companies.