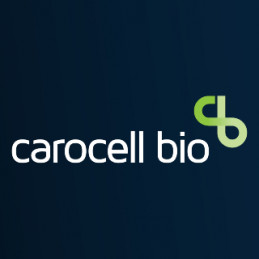 Carocell Bio is an early-stage Research and Design (R&D) company aiming to develop nanoparticle-based, novel peptide anti-inflammatories to treat atopic dermatitis/eczema (AD) and other serious inflammatory diseases. It argues that millions of people continue to be affected by debilitating skin ailments, which in turn, escalates the development of new pharmaceutical drugs. The company asserts that the anti-inflammatory therapeutics market will reach US$122.6 billion by 2025 from US$95.9 billion in 2019. The company aims to be a major contender in this market. Carocell Bio has also been awarded an Innovate UK grant of £390,874. The company is seeking £1 million in equity investment over the next 12 months to show that their compounds work in human tissue biopsies of several inflammatory diseases.
---
Carocell Bio Rating Review
Rated on 13/10/2020
Pitch rating powered by CROWDRATING™
£720,000
target

£4,058,252
pre-money valuation

20.00%
equity available

Withheld
investors

Withheld
pledge per investor

10469714
company number

Active
company status

08/11/2016
incorporated 4 years

£0.04
share price
What the ratings mean
49% and under
We suggest potential investors carry out further study of their own 50-64%
Room for improvement 65-79%
Worth considering 80%+
Gold rating, our highest rating
Click here for more information on our ratings
---
Funding progress
not enough data
---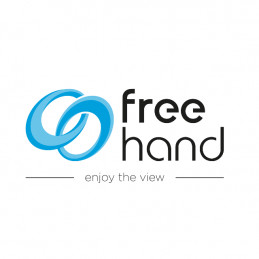 FreeHand is a robotic surgical camera controller that aims to make surgeries precise and safer. The company cites data arguing that over 15 million keyhole surgeries are performed annually in which an additional clinician is mostly required to manually hold the camera the surgeon uses to see the operating field. The company asserts that this is not the most optimal way. FreeHand's robotic camera controller aims to solve this issue by providing steady images and precise control, saving time, and improving outcomes. The company has regulatory clearance for sale in the EU, US, and Japan. FreeHand points out that surgical robotics is one of the fastest-growing segments in Medical Technology, projected to reach $91.5 billion by 2025. It aims to become a contender in this segment. FreeHand claims that surgeons have successfully used its robotic controller in more than 15,000 procedures. The company will use the investment to expand the distributor base in Europe, Asia and Latin America, targeting over 12 million procedures annually.
pledged: 160% days to go: 23 investment: £482,450