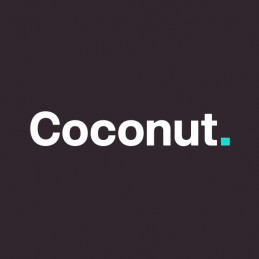 Coconut automates bookkeeping and tax for sole traders. The company argues that in the next 24 months, 3.5 million sole traders in the UK will be required to complete 4 tax submissions a year instead of 1, in light of Her Majesty's Revenue and Customs (HMRC's) Making Tax Digital (MTD) initiative. Coconut aspires to become the leading sole trader finance and MTD product in the UK targeting the aforementioned audience. Coconut asserts that its total revenue grew by 174% in 2020 despite COVID-19. It also claims to have onboarded 8,000 paying customers, registered a 174% revenue growth in 2020, and signed 2,800 accountants on its portal to date. Coconut connects with over 25 banks, giving automatic tax insights using banking data based on the principles of 'Open Banking'. The company will use the investment to target 100 million+ self-employed businesses in Europe and North America and grow its business across different verticals.
---
Coconut Rating Review
Pitch rating powered by CROWDRATING™
Rated on 15/07/2021
£2,006,334
pledged
286%
of goal
£700,000
target

£18,003,459
pre-money valuation

10.03%
equity available

2,324
investors

£863
pledge per investor

09904418
company number

Active
company status

07/12/2015
incorporated 6 years

£0.02
share price
What the ratings mean
49% and under
We suggest potential investors carry out further study of their own 50-64%
Room for improvement 65-79%
Worth considering 80%+
Gold rating, our highest rating
RISK WARNING - The ratings are based on the information provided in the fund raiser's pitch deck, business plans and financial forecasts which have appeared on a FCA regulated crowdfunding site. Where possible we validate the business plan to public sources such as LinkedIn, Companies House, Credit Agencies and internet searches. We cannot guarantee the information is correct. The ratings report takes no account of the investors/ individual circumstances. Do your own due diligence and get professional advice before investing. Your capital is at risk when investing in private companies.