Commuter Club is a unique technological platform that brings together data, retailing and credit to save commuters hassle, time and money. It helps commuters purchase and find the right tickets for their commute by an online journey, and provide big savings on annual tickets through a convenient, low-cost, monthly payment plan. Till date, it has issued £70mn+ in loans to over 20,000 customers and realized a CAGR revenue growth rate of 300% (2014 - 2018). Now with attractive unit economics, great customer lifetime value, proven acquisition mode, and improving margins with scale, it expects to issue tens of millions in loans and tickets this year. Additionally, it has expanded its corporate solution to leading clients like Pret a Manger, Monzo, and Hakkasan. It is raising capital to continue to fund its growth and acquire customers, develop its technological platform, up skill its team and reach profitability in 2020.
---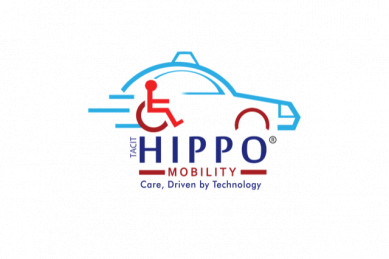 Over the past 8 years, Advatech Healthcare has created Hippo, a proven disabled and non-emergency patients transportation services (NEPTS) in the Essex area. Due to its dependability and efficiency, Hippo is now poised to become the UK's best national wheelchair accessible healthcare services on a wearable technology platform. According to the Office for Technology Statistics data, there are 13.37 million people disabled in the UK who lack dedicated non-emergency transportation. Hippo could save the National Health Service (NHS) up to 60% on transportation costs increasing faster hospital bed rotation and providing dedicated transportation for disabled and non-emergency patients with a medically trained staff. It also offers medical and technological necessities not offered by many leading operators. Currently, the company operates within the Essex area. By the end of 2020, the company aims to commence seven new contracts it has signed with the NHS. It also signed a deal with Cambridge Adult Social Care that is expected to close, within a 5-year term and generate over £200,000 per year.
pledged: 0% days to go: 89 investment: Unknown

BMM Networks is a company specialising in providing electric vehicle charging solutions throughout the UK. Currently, there are about 250,000 electric vehicles (EV) in the UK, with the hope that it will increase to 1 million by 2022. But this transition requires dependable and safe On-Street and Workplace charging stations. The UK Government, through the Office for Low Emission Vehicles (OLEV), has dedicated over £900 million of funding to expanding EV usage, of which £500 million is in scope for the BMM charging point business model. With the help of its delivery partner, BMM Energy Solutions Limited, BMM Networks has engaged with several local authorities to develop charging solutions. The company is one of the 10 approved framework providers for OLEV funded projects. Within this setup, OLEV will fund 75% of the installation cost or £5,000 for each charging point, leaving BMM to fund the balance of £1,250 per charger. This will enhance the coverage of charging points thereby boosting EV sales. The company is seeking £1.375 million of equity funding to boost its brand identity and business opportunities.
pledged: 0% days to go: TBC investment: Unknown