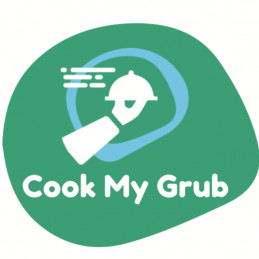 Cook My Grub (CMG) is an online food delivery marketplace that offers fresh and authentic home-cooked food using Artificial Intelligence (AI) and Machine Learning (ML). CMG allows customers to choose their food from options such as vegetarianism, veganism, halal, and gluten-free. Customers can use CMG's app to order food on the same day or pre-order several days or even weeks in advance. CMG points out that it sets up 'Virtual Restaurants' for home-chefs giving them the flexibility to decide when, what, and how much they aim to cook. It aims to be a contender in the £10+ billion UK restaurant delivery market. CMG argues that it has served 1300+ meals across Maidenhead, Windsor, and Slough. It has planned future expansion across London, Reading, Swindon, and Home Counties. The company has featured in publications like BBC Berkshire Radio, Public Sector Catering, Business Cloud, and TechFound. It will use the investment to increase marketing, scale-up operations, and grow its technology teams.
---
Cook My Grub Rating Review
Rated on 12/04/2021
Pitch rating powered by CROWDRATING™
£685,544
pledged
228%
of goal
£300,000
target

£2,999,460
pre-money valuation

9.09%
equity available

426
investors

£1,609
pledge per investor

12385105
company number

Active
company status

03/01/2020
incorporated 1 years

£2.67
share price
What the ratings mean
49% and under
We suggest potential investors carry out further study of their own 50-64%
Room for improvement 65-79%
Worth considering 80%+
Gold rating, our highest rating
RISK WARNING - The ratings are based on the information provided in the fund raiser's pitch deck, business plans and financial forecasts which have appeared on a FCA regulated crowdfunding site. Where possible we validate the business plan to public sources such as LinkedIn, Companies House, Credit Agencies and internet searches. We cannot guarantee the information is correct. The ratings report takes no account of the investors/ individual circumstances. Do your own due diligence and get professional advice before investing. Your capital is at risk when investing in private companies.
---
Supper aims to be a unique delivery service focusing on quality and service for high-end restaurants. It argues that its commercial metrics and lack of reliance on 'Gig-Economy' workers sets it apart from competitors. The company intends to become a contender in the food delivery market that grew by 35% in 2020 and by almost 150% over the last 5 years. It has partnered with 130 notable establishments such as Zuma, Park Chinois, Milos, and Cova, to name a few. Supper has 61,000 customers on its portal that is further growing by 1,500 new customers every month. The company delivers 1,000 orders each week and has fulfilled 100,000 orders to date with the average order costing £100. It delivers orders via its purpose-built, gyroscopically-stable, and temperature-controlled vehicles. Supper will use the investment to focus on its growth in London and expand globally.
pledged: 0% days to go: TBC investment: Withheld

The Cookaway is a Direct-to-Consumer (DTC) company that makes and sells recipe boxes to users to enable them to make delicious food from the comfort of their homes. Users receive all the ingredients, including premium oils, along with complete recipe cards made by the company's expert chefs. The Cookaway has garnered over 500 verified reviews on TrustPilot with an 'Excellent' rating and onboarded 10 chefs including 5 MasterChefs and a 2-Michelin starred chef. It has featured in publications such as The Independent, Forbes, The Week, and The Daily Mail. The company was the 'Chosen Food Partner' for The Lord Mayor's Big Curry Lunch 2021. The Cookaway will use 25% of the investment to hire talent, 20% to boost brand visibility via content generation, 15% to make its technology platform more intuitive, 15% to launch new chefs and cuisines, 5% to improve its sustainability credentials, 5% to develop its app with more features, 10% towards automation, and 5% to launch a membership program.
pledged: 101% days to go: 26 investment: £713,817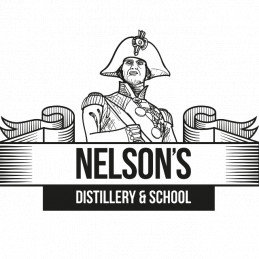 Nelson's Distillery & School (NDAS) makes and sells craft gin from its 290-litre state-of-the-art establishment. It also educates interested folks from its 28 seat Gin school in the art of making quality craft gin. Former Chef and founder, Neil Harrison, set out to create the best craft Gin and to educate others in the process. The company has produced and sold over 100,000 bottles since its founding in 2019. It aspires to become a contender in the global gin market valued at $15 billion. NDAS asserts that it is one of a few craft gin companies to win the coveted 3-star Great British Taste award, plus 6 other awards over 2 years. The company has also signed four contracts with the Hilton & Clayton hotels, three in the UK and one in Asia. NDAS will use the investment to expand its business and establish Nelson's Gin school in all major cities.
pledged: 85% days to go: 10 investment: £256,049