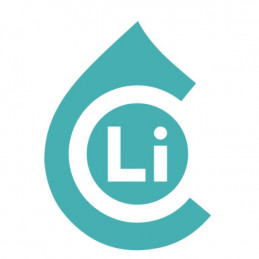 Cornish Lithium (CL) is a mineral exploration company engaged in the discovery of lithium and other battery metals in Cornwall. It intends to create a 'Battery Metals Hub' in the UK through its efforts. CL has received funding to build the first European Union (EU) pilot lithium extraction plant powered by geothermal waters. It asserts that some of the world's highest grades of lithium are found in geothermal waters. The company has also secured UK Government funding for a new lithium extraction pilot plant in Cornwall. CL has drilled 41 shallow boreholes in a former china clay pit near St Austell, demonstrating the potential to extract lithium from granite. The company will use the investment to accelerate the company towards commercial production of lithium.
---
Cornish Lithium Rating Review
Pitch rating powered by CROWDRATING™
Rated on 15/10/2020
£5,199,999
pledged
346%
of goal
£1,500,000
target

£40,019,662
pre-money valuation

3.61%
equity available

3,772
investors

£1,379
pledge per investor

10205021
company number

Active
company status

28/05/2016
incorporated 5 years

£0.09
share price
What the ratings mean
49% and under
We suggest potential investors carry out further study of their own 50-64%
Room for improvement 65-79%
Worth considering 80%+
Gold rating, our highest rating
RISK WARNING - The ratings are based on the information provided in the fund raiser's pitch deck, business plans and financial forecasts which have appeared on a FCA regulated crowdfunding site. Where possible we validate the business plan to public sources such as LinkedIn, Companies House, Credit Agencies and internet searches. We cannot guarantee the information is correct. The ratings report takes no account of the investors/ individual circumstances. Do your own due diligence and get professional advice before investing. Your capital is at risk when investing in private companies.
---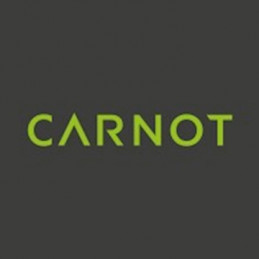 Carnot is developing hydrogen engines with key components manufactured from ceramics able to withstand fuel combustion temperatures, eliminating the need for cooling systems and doubling the efficiencies of modern engines. The company argues that modern engines waste on average one-third of fuel energy to cool systems that stop metallic components from melting. Carnot claims that its engines eliminate this waste doubling efficiency, halve fuel costs and CO2 and achieve net-zero operation by operating on biofuels and hydrogen benefiting the long haul transport, marine and primary off-grid power markets. Carnot has raised over £600,000 including a pre-seed round in 2020 for £357,000 at a pre-money valuation of £2 million, a £300,000 Innovate UK grant and another £300,000 Eureka Eurostar's grant. Carnot has a 5-year, 3-phase exit strategy and will begin licensing its IP at the end of 2023 at which point it will begin generating revenue. It will eventually look for acquisition from one of its manufacturing partners in 2025 after demonstrating industry acceptance of its technology.
pledged: 66% days to go: 53 investment: £200,000

INSPHERE uses image sensors and Artificial Intelligence (AI) to guide and correct robot positioning during the manufacturing process, ensuring right-first-time production. The company argues that industrial robots are not completely accurate and can experience unplanned downtime that can cost up to £10,000 per minute. INSPHERE asserts that its solution allows factory operators to operate safely with less downtime, and with multiple robot and human operators. The company has developed three products since 2013 which have received recognition in the aerospace and industrial automation sectors. INSPHERE is now launching IONA, a network of sensors that can be permanently deployed in a manufacturing environment to monitor and control industrial robots. IONA, the company points out, uses both hardware and software to correct errors taking into account the robot and its relationship to the workpiece. INSPHERE will use the investment to diversify the reach of IONA across markets.
pledged: 81% days to go: 14 investment: £1,019,999