Dadsnet is a community-focused digital agency that focuses on fathers. The company stresses that the majority of dads feel lonely in their role as dads and feel unprepared to be a dad. It further claims that dads feel undervalued and misrepresented in the media. Dadsnet strives to become a meaningful community of dads helping them become a little better at raising their kids each day. The company creates, produces and distributes exceptional video, influencer and podcast content through its online communities, earning satisfactory results for its clients. Dadsnet claims that it received a Facebook grant of $50,000 and unprecedented access to the latter's resources culminating in Dadsnet becoming one of Facebook's chosen strategic partners. It was the the 'Winner of Best Small Agency' at the UK Social Media Awards. The company states it will use 70% of the investment towards personnel hiring, 15% towards web development and User Experience (UX), 10% towards creating unique content, PR and marketing campaigns, and 5% for contingency events.
£128,994
pledged
128%
of goal
£100,002
target

£300,000
pre-money valuation

25.00%
equity available

218
investors

£592
pledge per investor

10006960
company number

Active
company status

16/02/2016
incorporated 6 years
---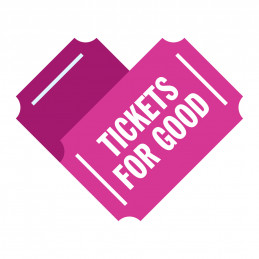 The Ticket Bank (TTB) is an online ticketing marketplace that provides event tickets to disadvantaged and marginalised individuals free of charge. The company is powered by 'Tickets for Good'. The company introduced the 'Virtual Ticket Bank' and 'The Giving Back campaign' in the COVID-19 pandemic wherein it is sourcing thousands of tickets for National Health Service (NHS) and frontline care workers to express its gratitude for their services. They can use these tickets when the lockdown is over. TTB has partnered with 20+ theatres including Barbican, Bridge Theatre, and Crucible Theatre, who have agreed on 7,000+ tickets since going to market and onboarded 5,000 new users. It aims to become a contender in a market that is worth £4.7 billion. The company will use the investment to create the integrations and data gathering tools to rapidly grow its channels, as well as, create additional value for both its charity and venue clients.
pledged: 203% days to go: Stretch investment: £152,653