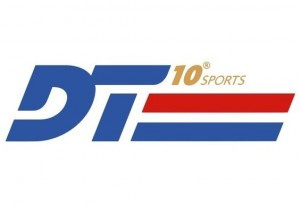 DT10 Sports aims to make health more fun and engaging, challenging all that is ordinary, by offering a range of food and drink products specifically for the Sports Fitness, recreation and Exercise Market. The brand is accredited by "Informed Sports" a governing body and globally recognised benchmark for best in class. DT10 Sports believe that a trade sale would be the preferred alternative in terms of added value but will actively consider the most efficient way of unlocking the most suitable value for all shareholders as the business develops. DT10 Sports is now looking for investment for its 'Go to Market' Strategy, grow brand awareness, and invest further in its supply chain.
£646,150
pledged
143%
of goal
£450,000
target

£1,500,110
pre-money valuation

Withheld
investors

Withheld
pledge per investor

10640607
company number

Active
company status

27/02/2017
incorporated 5 years
---

GRNDHOUSE is a fitness company specialising in the strength training vertical. The company hosts live strength training classes with metrics delivered to its community-centric app. The app allows users access to a weekly structure of low- and high-impact classes that focus on each body part to ultimately condition the entire body throughout the week. Users can even post their results on their user feed to champion and inspire each other, win badges and awards for their progress and gather their health data over time to see their improvements. GRNDHOUSE argues that it has acquired 1500 paying members to date via organic marketing on its portal. The company has also earned revenue worth £266,000 since its launch and featured in the Telegraph, Cosmopolitan, Business Insider and others. It states it will use 30% of the investment to develop its film studio and equipment, 45% towards paying salaries of its technology, marketing, sales, and instructor teams, 20% towards marketing, and 5% towards hardware stock.
pledged: 168% days to go: 6 investment: £1,384,716