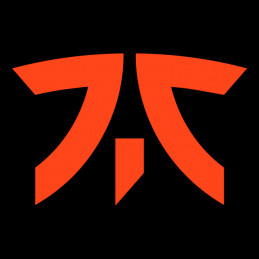 Fnatic is a global esports performance brand headquartered in London, focused on seeking out, levelling up and amplifying gamers and creators. It asserts that it is the most successful esports brand of the last decade, winning more than 200 championships across 30 different games. It has also won prize money worth $15 million and has been broadcast to a global audience of 55 million. Fnatic has delivered content and activations for brands like BMW, Gucci, AMD, Hi-Sense and Monster. The company also makes performance equipment that it sells directly and via global retailers to consumers. Fnatic will use the investment to improve its performance team, products, academies and facilities.
---
Fnatic Rating Review
Pitch rating powered by CROWDRATING™
Rated on 30/11/2020
£2,071,785
pledged
207%
of goal
£1,000,000
target

£100,159,293
pre-money valuation

0.99%
equity available

4,221
investors

£491
pledge per investor

08758857
company number

Active
company status

01/11/2013
incorporated 8 years

£4.67
share price
What the ratings mean
49% and under
We suggest potential investors carry out further study of their own 50-64%
Room for improvement 65-79%
Worth considering 80%+
Gold rating, our highest rating
RISK WARNING - The ratings are based on the information provided in the fund raiser's pitch deck, business plans and financial forecasts which have appeared on a FCA regulated crowdfunding site. Where possible we validate the business plan to public sources such as LinkedIn, Companies House, Credit Agencies and internet searches. We cannot guarantee the information is correct. The ratings report takes no account of the investors/ individual circumstances. Do your own due diligence and get professional advice before investing. Your capital is at risk when investing in private companies.