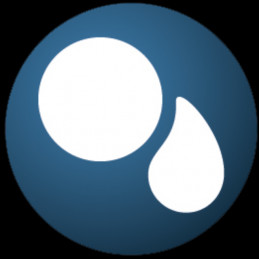 Futurepump is a manufacturer of solar-powered irrigation pumps for smallholder farmers. The company asserts that its patent-pending solar water pumps combine solar power technology with remote monitoring systems, are built to last, and designed to be easily manageable by rural farmers. It aims to be a contender in the estimated $3.5 billion solar pump market. Futurepump has sold over 8,000 solar pumps since commercial sales began in 2016 reaching $1 million of revenue in 2020, raised $3.6 million as non-dilutive capital, and ensured that only approved, country-level distributors buy its products directly from its factory with a typical order value of $85,000. The company has received the Ashden Award for Sustainable Energy in 2017. It will use the investment to drive down manufacturing and distribution costs to make its products available to more farmers.
---
Futurepump Rating Review
Rated on 08/03/2021
Pitch rating powered by CROWDRATING™
£749,999
pledged
249%
of goal
£300,000
target

£4,598,758
pre-money valuation

6.12%
equity available

1,271
investors

£590
pledge per investor

08609110
company number

Active
company status

15/07/2013
incorporated 8 years

£1.52
share price
What the ratings mean
49% and under
We suggest potential investors carry out further study of their own 50-64%
Room for improvement 65-79%
Worth considering 80%+
Gold rating, our highest rating
RISK WARNING - The ratings are based on the information provided in the fund raiser's pitch deck, business plans and financial forecasts which have appeared on a FCA regulated crowdfunding site. Where possible we validate the business plan to public sources such as LinkedIn, Companies House, Credit Agencies and internet searches. We cannot guarantee the information is correct. The ratings report takes no account of the investors/ individual circumstances. Do your own due diligence and get professional advice before investing. Your capital is at risk when investing in private companies.