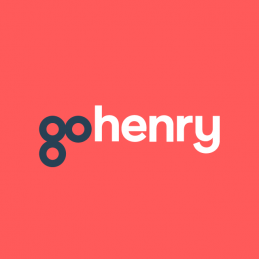 Teaching children the value of cash in a cashless society. gohenry aims to communicate to children between the ages of 6-18 how to earn, spend, save and learn in a digital banking world. The company has more than 550k active members across the UK and the US and generated revenues of £6.1m in 2017 with a YoY growth of 115%. The main source of revenue is a membership fee charged monthly to parents for activating a child bank account.
£6,000,000
pledged
300%
of goal
£2,000,000
target

£58,039,908
pre-money valuation

3.33%
equity available

3,125
investors

£1,920
pledge per investor

06146113
company number

Active
company status
---
Your Favourite Teacher (YFT) is a General Certificate of Secondary Education (GCSE) supported online teaching and learning platform that offers students access to high quality and engaging courses. The portal allows students, particularly disadvantaged ones, to navigate through subject areas and courses. Lessons take place through videos, interactive quizzes, development resources, and tested via exam practice sessions. The platform has a pupil dashboard where students can track their progress and celebrate their achievements. In the UK, schools are spending c.£0.9 billion on EdTech per annum. The Covid-19 lockdown is expected to boost the demand for e-learning platforms. YFT offers more than 50 published courses (15 more in production) covering English, English Literature, Maths, and Sciences etc. It has won multiple customers including secondary schools, alternative provision sites and sports academies (including Premier League Football clubs like Manchester United and Arsenal). YFT is seeking an investment of £550,000 to further the growth and reach of the company.
pledged: 0% days to go: Extended investment: Withheld
The Teacher Booker is an online platform created for schools. It offers a robust tool that helps schools manage all staff administration through its wide range of recruitment provision. The app has over 5,000 teacher registrations with 100 schools who use and implement Teacher Booker. It has also secured a contract with a well-known regional education services provider. The Teacher Booker platform aims at eradicating expensive supply teacher agency fees and saving the schools millions of pounds a year.
pledged: 0% days to go: Extended investment: Withheld