Grocemania is an on-demand delivery platform, which allows customers to find and shop from local grocery stores and receive deliveries in minutes for only £2.50 at absolutely no cost to retailers. The company asserts that its team has been at the forefront of the pandemic delivering everyday essentials to thousands of people across London, Brighton, and Bristol in the UK. Grocemania has helped local retailers to generate £200,000 in sales through its platform since January 2020. It has allowed brands to subscribe and get detailed data analytics and sales insights about their products through its 'Data Reporting' module, and partnered with PepsiCo to maximize PepsiCo, Walkers, and Doritos sales during the UEFA Champions League Group Stage 2020. The company has featured in Timeout, The Grocer, Food Navigator, eMarketer, and UK Technews. It will use the investment to boost marketing and grow its monthly budget by 10 times, test its data module with current partnerships and create useful case-studies to secure more contracts, and invest more in local and product SEO.
£103,556
pledged
103%
of goal
£100,003
target

£2,355,076
pre-money valuation

4.07%
equity available

261
investors

£397
pledge per investor

09992207
company number

Active
company status

08/02/2016
incorporated 5 years
---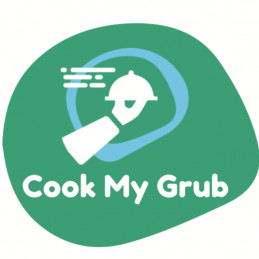 Cook My Grub (CMG) is an online food delivery marketplace that offers fresh and authentic home-cooked food using Artificial Intelligence (AI) and Machine Learning (ML). CMG allows customers to choose their food from options such as vegetarianism, veganism, halal, and gluten-free. Customers can use CMG's app to order food on the same day or pre-order several days or even weeks in advance. CMG points out that it sets up 'Virtual Restaurants' for home-chefs giving them the flexibility to decide when, what, and how much they aim to cook. It aims to be a contender in the £10+ billion UK restaurant delivery market. CMG argues that it has served 1300+ meals across Maidenhead, Windsor, and Slough. It has planned future expansion across London, Reading, Swindon, and Home Counties. The company has featured in publications like BBC Berkshire Radio, Public Sector Catering, Business Cloud, and TechFound. It will use the investment to increase marketing, scale-up operations, and grow its technology teams.
pledged: 73% days to go: 29 investment: £221,481

White Rabbit (WR) is on a mission to create delicious Italian food that everyone can enjoy, whether they are following a plant-based diet, gluten-free, or otherwise. WR asserts that its food is made in a custom-built bakery, designed from scratch by its Italian maestro Teo, who creates all of WR's recipes and handpicks every supplier. The company's products are stocked in retails outlets such as Sainsbury's, Waitrose, and Ocado's, to name a few. Independent sellers such as Whole Foods, Planet Organic and Selfridges are also among WR's clientele. The company has earned £2.4 million in revenue in the financial year 2020-2021 and is experiencing a 157% average year on year revenue growth. WR will use the investment to support the development and launch of Teo's new products, grow its commercial and operations teams, and expand its frozen storage capacity.
pledged: 156% days to go: 4 investment: £469,876

Active Food Systems, trading as Synergy Grill, has developed and patented innovative and commercial cooking technology for the food and hospitality industry. Its 'Fat Atomising Grill' makes cleaning quick and easy while delivering cost savings through a 59% reduction in fuel consumption. The company has sold 2000+ units of the grill to entities like Whitbread, Greene King, Marriott, Radisson and Marstons among others. Synergy Grill asserts that its performance in the first half of the year has been profitable despite COVID-19. They have contracts with reputed organisations like Whitbread and Marstons have generated revenues of £970,000. The company is in conversation with over 50 pubs and restaurants including product trials with Nandos, Weatherspoons and Mitchell Butler that are interested in its product. It will use the investment to grow its business across different verticals.
pledged: 316% days to go: Stretch investment: £316,488