A grocery delivery service for customers to purchase goods from local stores via an app. Grocemania launched in August 2017 and has signed more than 20 local and independent stores and gained over 350 users. Income is generated from a flat delivery fee of £2.50, as well as a 10% Commission Fee from its partners. The company has generated more than £27,000 in online sales for local stores in the past 3 months.
Withheld
target

£650,000
pre-money valuation

9.85%
equity available

163
investors

£470
pledge per investor

09992207
company number

Active
company status
---
Supper aims to be a unique delivery service focusing on quality and service for high-end restaurants. It argues that its commercial metrics and lack of reliance on 'Gig-Economy' workers sets it apart from competitors. The company intends to become a contender in the food delivery market that grew by 35% in 2020 and by almost 150% over the last 5 years. It has partnered with 130 notable establishments such as Zuma, Park Chinois, Milos, and Cova, to name a few. Supper has 61,000 customers on its portal that is further growing by 1,500 new customers every month. The company delivers 1,000 orders each week and has fulfilled 100,000 orders to date with the average order costing £100. It delivers orders via its purpose-built, gyroscopically-stable, and temperature-controlled vehicles. Supper will use the investment to focus on its growth in London and expand globally.
pledged: 0% days to go: TBC investment: Withheld

The Cookaway is a Direct-to-Consumer (DTC) company that makes and sells recipe boxes to users to enable them to make delicious food from the comfort of their homes. Users receive all the ingredients, including premium oils, along with complete recipe cards made by the company's expert chefs. The Cookaway has garnered over 500 verified reviews on TrustPilot with an 'Excellent' rating and onboarded 10 chefs including 5 MasterChefs and a 2-Michelin starred chef. It has featured in publications such as The Independent, Forbes, The Week, and The Daily Mail. The company was the 'Chosen Food Partner' for The Lord Mayor's Big Curry Lunch 2021. The Cookaway will use 25% of the investment to hire talent, 20% to boost brand visibility via content generation, 15% to make its technology platform more intuitive, 15% to launch new chefs and cuisines, 5% to improve its sustainability credentials, 5% to develop its app with more features, 10% towards automation, and 5% to launch a membership program.
pledged: 101% days to go: 26 investment: £713,817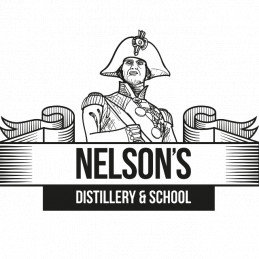 Nelson's Distillery & School (NDAS) makes and sells craft gin from its 290-litre state-of-the-art establishment. It also educates interested folks from its 28 seat Gin school in the art of making quality craft gin. Former Chef and founder, Neil Harrison, set out to create the best craft Gin and to educate others in the process. The company has produced and sold over 100,000 bottles since its founding in 2019. It aspires to become a contender in the global gin market valued at $15 billion. NDAS asserts that it is one of a few craft gin companies to win the coveted 3-star Great British Taste award, plus 6 other awards over 2 years. The company has also signed four contracts with the Hilton & Clayton hotels, three in the UK and one in Asia. NDAS will use the investment to expand its business and establish Nelson's Gin school in all major cities.
pledged: 85% days to go: 10 investment: £256,049