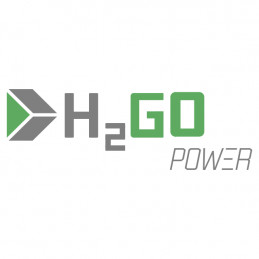 H2GO Power is a clean technology company that develops green technology using its proprietary hydrogen storage technology and AI platform. It aims to be a contender in the $117.49 (USD) billion global hydrogen generation market. The company has successfully tested drone flights with its technology and secured funding for second-generation manufacture and flight trials for drone storage systems and working on delivery. H2GO Power has also developed a partnership with the noted organisation, Autodesk. The company's CEO was featured by The Financial Times in its 'Top 100 influential Woman in Engineering in the UK and Europe' post. It has also received acclaims from the World Economic Forum (WEF), the MIT Technology Review and received the 'Best Energy Start-Up Award' at the Global Hello Tomorrow Summit, amongst other commendations. H2GO Power will use the investment to provide clean and reliable power from renewable sources to millions worldwide.
£2,499,999
pledged
624%
of goal
£400,000
target

£13,649,865
pre-money valuation

2.85%
equity available

2,062
investors

£1,212
pledge per investor

09139481
company number

Active
company status

21/07/2014
incorporated 7 years

£1.77
share price
---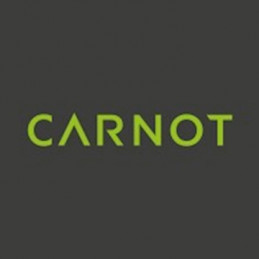 Carnot is developing hydrogen engines with key components manufactured from ceramics able to withstand fuel combustion temperatures, eliminating the need for cooling systems and doubling the efficiencies of modern engines. The company argues that modern engines waste on average one-third of fuel energy to cool systems that stop metallic components from melting. Carnot claims that its engines eliminate this waste doubling efficiency, halve fuel costs and CO2 and achieve net-zero operation by operating on biofuels and hydrogen benefiting the long haul transport, marine and primary off-grid power markets. Carnot has raised over £600,000 including a pre-seed round in 2020 for £357,000 at a pre-money valuation of £2 million, a £300,000 Innovate UK grant and another £300,000 Eureka Eurostar's grant. Carnot has a 5-year, 3-phase exit strategy and will begin licensing its IP at the end of 2023 at which point it will begin generating revenue. It will eventually look for acquisition from one of its manufacturing partners in 2025 after demonstrating industry acceptance of its technology.
pledged: 66% days to go: 53 investment: £200,000

INSPHERE uses image sensors and Artificial Intelligence (AI) to guide and correct robot positioning during the manufacturing process, ensuring right-first-time production. The company argues that industrial robots are not completely accurate and can experience unplanned downtime that can cost up to £10,000 per minute. INSPHERE asserts that its solution allows factory operators to operate safely with less downtime, and with multiple robot and human operators. The company has developed three products since 2013 which have received recognition in the aerospace and industrial automation sectors. INSPHERE is now launching IONA, a network of sensors that can be permanently deployed in a manufacturing environment to monitor and control industrial robots. IONA, the company points out, uses both hardware and software to correct errors taking into account the robot and its relationship to the workpiece. INSPHERE will use the investment to diversify the reach of IONA across markets.
pledged: 81% days to go: 14 investment: £1,019,999