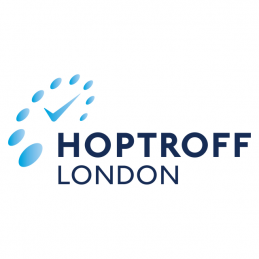 Hoptroff offers a global Traceable Time as a Service (TTaaS). It verifies and corrects incorrect server clocks to microsecond accuracy thus making timestamp records of computer transactions trustworthy. This technology's precise time feed is set by Hoptroff's atomic clocks in its time hubs which are situated in London, Tokyo, and New York. Furthermore, with its partners BSO and BT networks, it delivers the feed anywhere in the world over low latency fibre connections. It already has 9 financial services customers and is also working with its partners to pursue a pipeline of potential new customers. It is raising funds to increase sales and marketing efforts, particularly, in Africa and the Asia-Pacific regions. It will further move on quickly to exploit the global Financial Services market which is worth £0.7bn and enter new markets such as TV broadcasting.
£983,610
pledged
491%
of goal
£200,000
target

£4,332,569
pre-money valuation

4.41%
equity available

696
investors

£1,413
pledge per investor

09566434
company number

Active
company status

29/04/2015
incorporated 7 years
---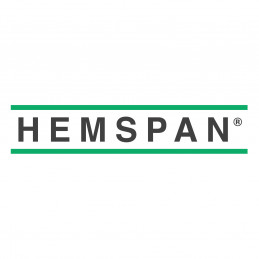 Hemspan states that it designs bio-based building systems and products for construction by combining modern methods, technology and hemp to produce net-zero carbon solutions. The company argues that every time an average house is built, the CO2 emitted by the manufacture, transport and assembly of the materials used is around 50 to 60 tonnes. Hemspan says that one hectare of UK-grown industrial hemp can absorb 11 tonnes of CO2 each year with regeneratively farmed hemp capable of sequestering a further 6 tonnes per hectare of CO2 into the soil each year. Hemspan intends to activate significant demand for hemp farming in the UK and develop processing technologies to reduce reliance on imports and enable large scale manufacturing of bio-based cladding and insulation products that spin out of R&D programmes. It asserts that the global industrial hemp market is expected to grow at 25% CAGR reaching US$ 27 billion by 2028. It aims to be a contender in this segment.
pledged: 200% days to go: Stretch investment: £200,000