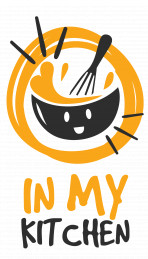 In My Kitchen is a platform that aims to bring together a network of professional and semi-professional chefs to sell their signature dishes and recipes online. The platform was founded in July 2020. In My Kitchen asserts that its business model holds precedence in a time where takeaways have grown in popularity in the UK because of COVID-19. It gives many chefs who have become unemployed or have fewer shifts for developing their creativity and skills whilst allowing them to earn through the gig-economy. The company has a network of more than 70 chefs across London, with backgrounds across a range of cuisines. With the investment received, the company will develop its team and company infrastructure.
---
In My Kitchen Rating Review
Rated on 07/10/2020
Pitch rating powered by CROWDRATING™
£400,000
target

£750,000
pre-money valuation

9.58%
equity available

1
investors

£0
pledge per investor

12782555
company number

Active
company status

31/07/2020
incorporated 6 months

£0.01
share price
What the ratings mean
49% and under
We suggest potential investors carry out further study of their own 50-64%
Room for improvement 65-79%
Worth considering 80%+
Gold rating, our highest rating
Click here for more information on our ratings
---
Funding progress
not enough data
---

Active Food Systems, trading as Synergy Grill, has developed and patented innovative and commercial cooking technology for the food and hospitality industry. Its 'Fat Atomising Grill' makes cleaning quick and easy while delivering cost savings through a 59% reduction in fuel consumption. The company has sold 2000+ units of the grill to entities like Whitbread, Greene King, Marriott, Radisson and Marstons among others. Synergy Grill asserts that its performance in the first half of the year has been profitable despite COVID-19. They have contracts with reputed organisations like Whitbread and Marstons have generated revenues of £970,000. The company is in conversation with over 50 pubs and restaurants including product trials with Nandos, Weatherspoons and Mitchell Butler that are interested in its product. It will use the investment to grow its business across different verticals.
pledged: 316% days to go: 15 investment: £316,488