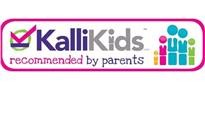 People spend more on activities for their children than electricity or holidays. KalliKIds makes sure they spend wisely, picking classes, places to go and services they can trust: Trip Advisor or Go Compare for kids with up-front checking.

Parents get to know the best choices and discounts and the activity providers get promoted.

KalliKids has 670 providers, a renewal rate of >70% and providers signing up for a third year. The website has smashed its five year targets with 27k hits/month.