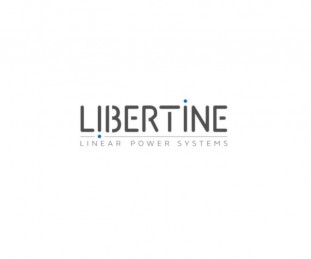 Developing ultra-efficient combustion cycles by replacing a conventional engine's mechanical drivetrain with cleaner and compact electrical components. Libertine have created Free Piston Engines that can operate by using either fossil fuels, or renewable energy.
Their products have opportunities to provide benefits in numerous industries and the company has already had discussions with two large automotive firms and OEMs that are interested in utilising the technology. Libertine owns 28 patents and has distributed a license for its product, which is currently generating annual revenue growth of around 90%. Revenues in 2017 totalled £300k.
---

Biohm is an eco-conscious bio-technology company that is revolutionising construction through nature-inspired innovation. The company has adopted methods such as circular construction system, biomimicry, and triagomy. Some of the company's carbon-negative bio-based materials include building insulation made out of Mycelium (the root structure of mushrooms) and ORB (Organic Refuse Biocompound), a 100% natural sheet material made out of food and agricultural surplus. For its innovation, Biohm won the Waitrose and Partners Plan Plastic Prize: The Million Pound Challenge and a Power to Change grant worth £600,000 to build sustainable living premises. It has also been shortlisted as one of The United Nation's 'Young Champions of the Earth'. The company will use 38% of the investment to grow its team, 22% to scale Research and Development (R&D), 22% to protect its Intellectual Property (IP), and 18% for product accreditation.
pledged: 92% days to go: 16 investment: £694,173

Carbon Negative Permeable Pavement Systems (CNPPS) offers Carbon Negative solution for hard surfaces like pavements and road networks. The company uses secondary aggregates, waste products and carbon-negative materials in its pavement systems which absorb more carbon in the manufacturing process than the carbon emitted per square meter by traditional carbon-intensive road construction methods. CNPPS's products are also permeable and can reduce flooding caused by rainwater run-off, thereby improving road safety. The company argues that its products are an estimated 5-8% less expensive than the currently used processes, having the potential to lessen the infrastructure budgets of the UK government. CNPPS requires initial funding to carry out a trial of its system by the Highways of England. The company will use the investment funds to trial, accredit, CE mark and market CNPPS, and generate buyer interest in its products.
pledged: 138% days to go: Stretch investment: £103,869