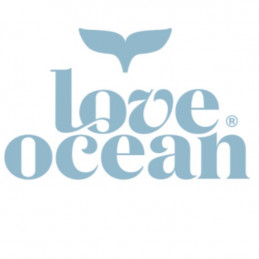 Love Ocean (LO) is an ocean-inspired bathroom product brand. It is on a mission to make natural marine ingredient products, eliminate single-use plastic in the bathroom and drive a 'Reuse & Refill' (R&R) culture. LO aims to become a contender in the adult and children's toiletries market worth £750 million in the UK alone. LO is launching a children's product range that consists of a whale tail-shaped bottle made from 100% post-consumer recycled plastic, designed to be reused and refilled via a quarterly subscription. LO asserts that it contributes part of its profits to the Plastic Bank that endeavours to remove 1 kilogram of ocean-bound plastic in Haiti, the Philippines, and Indonesia. The company is planning to launch a baby range in 2022, an adult range in 2023, and a youth range in 2024. LO will use the investment to create educational editorial content to eliminate ocean-bound plastic, build an engaged community, and scale its business.
---
Love Ocean Group Ltd Rating Review
Pitch rating powered by CROWDRATING™
Rated on 27/05/2021
£296,156
pledged
197%
of goal
£150,000
target

£2,109,455
pre-money valuation

12.31%
equity available

296
investors

£1,001
pledge per investor

12120922
company number

Active
company status

24/07/2019
incorporated 2 years

£15.59
share price
What the ratings mean
49% and under
We suggest potential investors carry out further study of their own 50-64%
Room for improvement 65-79%
Worth considering 80%+
Gold rating, our highest rating
RISK WARNING - The ratings are based on the information provided in the fund raiser's pitch deck, business plans and financial forecasts which have appeared on a FCA regulated crowdfunding site. Where possible we validate the business plan to public sources such as LinkedIn, Companies House, Credit Agencies and internet searches. We cannot guarantee the information is correct. The ratings report takes no account of the investors/ individual circumstances. Do your own due diligence and get professional advice before investing. Your capital is at risk when investing in private companies.