Lupe Technology is a tech startup based in Bristol, UK. The company has developed a revolutionary cordless vacuum cleaner based on its patented technology. Its 'Pure Cordless' has outstanding suction power, endurance, and great battery life compared to similar products from rival brands like Dyson. In 2015, the company went full-time with the award of an InnovateUK Grant. In 2019, it completed the biggest ever crowdfunded vacuum cleaner campaign beating campaigns run by Chinese giant Xiaomi. The brand has been featured in The Times and Digital Trends. It also became the A'DESIGN Award Winner of 2019. In 2020, Lupe Technology secured its first trade orders and ordered its first mass-production run. The company aims to use 22% of the investment for marketing, 22% on staffing and business overheads, and 56% for stock.
---
Lupe Technology Rating Report
Rated on 13/04/2020
Pitch rating powered by CROWDRATING™
What the ratings mean
49% and under
We suggest potential investors carry out further study of their own 50-64%
Room for improvement 65-79%
Worth considering 80%+
Gold rating, our highest rating
Click here for more information on our ratings
---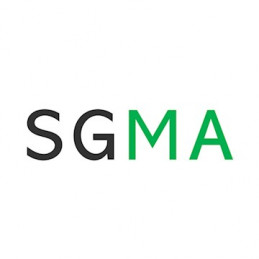 Sol-Gel Materials and Application (SGMA) is a sustainable technology company that is using its new sol-gels to create sustainable solutions to plastic environmental waste. The company has researched and developed a non-plastic, non-toxic coating for products, from food packaging to electronics, that is water and oil resistant yet recyclable. Its product is the world's only biodegradable, compostable, and recyclable (BCR) solution. The company's founder and CEO, Dr Fanya Ismail, has won the award 'Women in Innovation 2019' by Innovate UK and the company's work has been covered by BBC South East Today. The company plans to function as an IP management company, sub-contract manufacturing to chemical firms moving from bulk to advanced materials, and outsource distribution to partners, whose packaging customers serve brand owners.
pledged: 140% days to go: 11 investment: £280,002
CFP is a family owned business which is backed by British Business Bank. The company has created the world's leading carbon fibre composite recycling operation. CFP has drawn a pipeline of business across a range of applications and is now involved with 25+ businesses across automotive, defence, and oil and gas industries. The company has taken concrete steps to improve its sales team to reflect its end market focus. CFP believes that as the adoption of the products occurs, the markets are adequately plentiful and different for CFP to achieve its aspirations and that the exit valuation fixed out in the Investment Memorandum remains achievable.
pledged: 0% days to go: Extended investment: Unknown