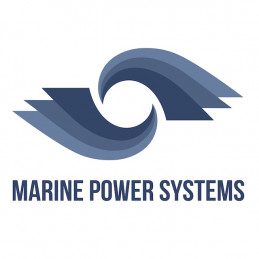 Marine Power Systems (MPS) states that it has developed a technology that can harness wind power, wave power or combined wind and wave energy at grid scale. It argues that governments worldwide are looking for alternative sources to meet global energy consumption needs. MPS endeavours to usher in an energy revolution and become a contender in the floating offshore energy market that is set to be worth over $100 billion by 2035. MPS claims to have successfully tested its medium-scaled prototype in the ocean, demonstrating the ease of transportation, deployment, and showcasing the devices ability to generate grid compliant electricity. The company has been awarded a £12.8 million grant by the European Union (EU) to deliver a full scale, grid-connected commercial demonstrator in 2022. It says it will use the investment to conduct its final phase of development and testing before taking its devices to market in Q1 of 2024.
---
Marine Power Systems Rating Review
Pitch rating powered by CROWDRATING™
Rated on 15/07/2021
£3,338,120
pledged
166%
of goal
£2,000,000
target

£63,025,469
pre-money valuation

5.03%
equity available

2,123
investors

£1,572
pledge per investor

06669123
company number

Active
company status

11/08/2008
incorporated 13 years

£17.91
share price
What the ratings mean
49% and under
We suggest potential investors carry out further study of their own 50-64%
Room for improvement 65-79%
Worth considering 80%+
Gold rating, our highest rating
RISK WARNING - The ratings are based on the information provided in the fund raiser's pitch deck, business plans and financial forecasts which have appeared on a FCA regulated crowdfunding site. Where possible we validate the business plan to public sources such as LinkedIn, Companies House, Credit Agencies and internet searches. We cannot guarantee the information is correct. The ratings report takes no account of the investors/ individual circumstances. Do your own due diligence and get professional advice before investing. Your capital is at risk when investing in private companies.