Market Halls (MH) takes unloved public spaces and transforms them into destinations for all-day drinking and dining. MH claims to offer something for everyone, taking visitors seamlessly from breakfast through to late-night snacks. It argues that it has established three venues in Fulham, Victoria and the West End that have attracted crowds in excess of 1.04 million in 2019. MH asserts that it received a Net Promoter Score (NPS) of 62, generated £15 million in revenue in 2020, and has featured in publications such as The Telegraph, The Guardian and Independent. MH also stresses that it has a 'Best in Class' retention rate of 80% repeat business. It states it will use the investment to scale up its business with a new identity, new gold-dust venues and an improved customer offering.
---
Market Halls Rating Review
Pitch rating powered by CROWDRATING™
Rated on 27/08/2021
£775,152
pledged
129%
of goal
£600,000
target

£20,000,400
pre-money valuation

2.91%
equity available

464
investors

£1,671
pledge per investor

13407113
company number

Active
company status

18/05/2021
incorporated 4 months
What the ratings mean
49% and under
We suggest potential investors carry out further study of their own 50-64%
Room for improvement 65-79%
Worth considering 80%+
Gold rating, our highest rating
RISK WARNING - The ratings are based on the information provided in the fund raiser's pitch deck, business plans and financial forecasts which have appeared on a FCA regulated crowdfunding site. Where possible we validate the business plan to public sources such as LinkedIn, Companies House, Credit Agencies and internet searches. We cannot guarantee the information is correct. The ratings report takes no account of the investors/ individual circumstances. Do your own due diligence and get professional advice before investing. Your capital is at risk when investing in private companies.
---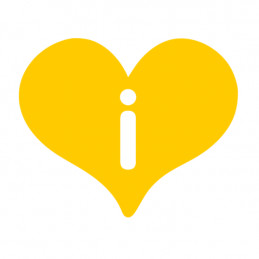 iLOVE SNACKS is a snack brand that makes natural, nutritious, and delicious snacks. iLOVE SNACKS intends to fulfil consumer demand in ethics, health, wellness, and sustainability since becoming a member of the Living Wage Foundation. It also endeavours to become a B-Corp company and has sold over 1.9 Million snacks to date. iLOVE SNACKS aspires to become a contender in the healthy snack market that is valued at USD 78.13 billion and expected to rise to USD 108.11 billion by 2027. The company argues that it is supplying global and national customers across airlines, hospitality, food service, grocery, export and online. It stresses that it aims to decrease the use of plastic across its products to deliver natural, delicious plant-based snacks in sustainable and reusable tins. iLOVE SNACKS points out further that it can meet future demand with its packaging and logistics facility that will soon be SALSA Accredited. It will use the investment to focus on manufacturing and using sustainable and recyclable tin packaging.
pledged: 107% days to go: 21 investment: £107,986

NuUnlimited is a second-generation restaurant technoloy company that is focused on food as well as orders. It allows consumers to fully personalise menus and dishes to confidently order food that fits their needs and preferences across a wide range of dimensions including, allergens, sustainability, dietary preferences and soon nutrition, carbon footprint, ethics and more. It gives food businesses access to a full suite of transactional tools covering interactive menus, Point of Sale (PoS) options, reservations and home delivery/takeaway options. The company launched 'The Takeaway Hub' (TTH) to enable consumers to find local food businesses open in their vicinity. NuUnlimited argues that it has over 2,500 businesses benefitting from TTH. It aspires to dominate the food experience and delivery market that is worth over £91 billion by 2022 in the UK. It will use the investment to grow its business to become cash-flow positive on a variety of metrics.
pledged: 93% days to go: 14 investment: £121,587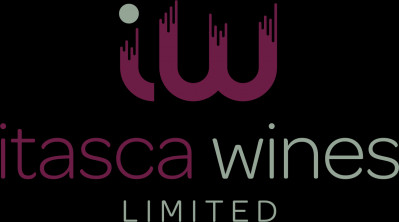 Itasca Wines is a Hampshire-based vineyard and winery that produces fine English wines. The company is raising funds for its contract winemaking facility, to fulfil the growing demand from vineyards. There are over 760 vineyards in the UK currently, 111 have their own winery and only a handful of these provide contract winemaking services to other vineyards. Itasca Wines aims to become a major winemaker and create award-winning wines at Penn Croft. The company planted its first vineyard of 16,000 vines in May 2019 and has featured in Vineyard Magazine in February and May 2019.
pledged: 286% days to go: Stretch investment: £1,147,003