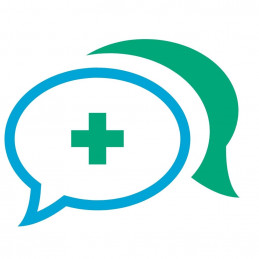 Medic Bleep is a secure and real-time communication solution that aims to help medical teams communicate and collaborate effectively, reduce costs, and improve patient outcomes. It argues that poor inter-team communication has led to an estimated 400,000 episodes of potential harm a year, in the National Health Service (NHS) alone. Medic Bleep aspires to change this. It points out that its services have saved an average of £2.5 million worth of potential harm expenses per NHS Trust. The company asserts that its services are now being used by 5,600+ staff across hospitals every month. Medic Bleep has partnered with the BT Group targeting 20% of NHS trusts by 2025. It has 5,600 monthly active users and has witnessed 18,000 app downloads on multiple platforms. The company will use the investment to develop Version 2 of its product, deliver on its BT contract and NHS X framework to increase sales, and explore other geographies.
---
Medic Bleep Rating Review
Rated on 26/03/2021
Pitch rating powered by CROWDRATING™
£384,901
pledged
54%
of goal
£700,000
target

£7,950,281
pre-money valuation

8.09%
equity available

543
investors

£709
pledge per investor

09452339
company number

Active
company status

21/02/2015
incorporated 6 years

£0.37
share price
What the ratings mean
49% and under
We suggest potential investors carry out further study of their own 50-64%
Room for improvement 65-79%
Worth considering 80%+
Gold rating, our highest rating
RISK WARNING - The ratings are based on the information provided in the fund raiser's pitch deck, business plans and financial forecasts which have appeared on a FCA regulated crowdfunding site. Where possible we validate the business plan to public sources such as LinkedIn, Companies House, Credit Agencies and internet searches. We cannot guarantee the information is correct. The ratings report takes no account of the investors/ individual circumstances. Do your own due diligence and get professional advice before investing. Your capital is at risk when investing in private companies.