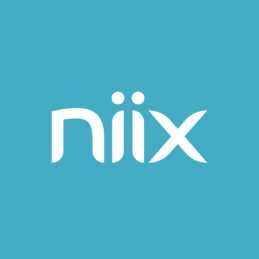 niix is a fitness app plugging the gap in the market for women approaching 40. Since its launch in 2018, the company has created a 4+ star rated app with more than 1800 paid subscriptions across 25 countries including the US, Canada, and Australia. It also has an online following of tens of thousands. The global fitness app market is growing fast set to be worth $2 billion by 2023 with a focus on weight loss and body aesthetics for millennial markets. niix sees a huge opportunity in this space to support women who have simply outgrown an approach that want the perfect body and be fit lifelong. With the investment, the company will scale up proven marketing channels to grow community and subscriber bases, making niix the no.1 digital fitness brand for women approaching 40+.
---

Fore Fitness Group (FFG) is a company that operates the easyGym and PACK45 brands in the fitness space. It operates 20 affordable but high-quality easyGym units across 3 countries. FFG plans to open gyms, boutique studios across the world and develop digital assets such as workout apps. It is developing two new products: an innovative workout app, and an effective & easy-to-use home fitness equipment machine. FFG believes that these steps will appeal to fitness enthusiasts both during and after the Covid-19 pandemic. FFG's' vision is to operate the largest fitness network in the world by 2030. The company will use the investment: 10% of it to patent, prototype and gather initial feedback for the home fitness equipment, 20% to build, market and ship the first orders for the home fitness equipment, 15% to market and establish momentum for the workout app, 15% to launch a premium version of the online fitness library, 20% for company costs such as rent and staffing, and the rest for investment opportunities that may present themselves and to seek new Master Franchise Agreements (MFAs) for different countries with eligible partners.
pledged: 100% days to go: 32 investment: £1,452,570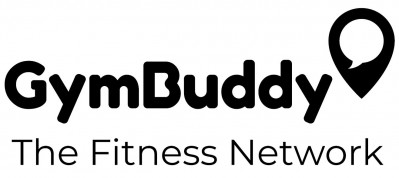 GymBuddy is an online platform that enables consumers to find, book, and attend a gym location, services, or products offered and operated by fitness studios, gyms, trainers, venues, or other third parties. Users can easily, through filtered searches on the app, view descriptions, and contact information of specialists within the fitness industry such as personal trainers, nutritionists, and physiotherapists. The UK fitness industry alone is currently worth over £5 billion. Based on recent statistics, the average gym membership in the UK costs members £40 a month, which often ties them into lengthy contracts. The GymBuddy app will enter the Health & Fitness club sector as a multi-gym membership feature that gives users access to gyms and various fitness plans, without the need for bricks-and-mortar locations under its brand. The company is seeking an investment of £400,000 to expand its brand identity and bring more users to its ecosystem to generate profits.
pledged: 0% days to go: 58 investment: Unknown

TV.FIT is a streaming service and app that allows its users to access 100 hours of health & wellbeing content from global fitness experts & celebrities. Its subscription service is accessible in 66 countries across 6 continents. The platform aims to cater to all aspects of fitness, from mental health support for those who have yet to start to improve their fitness to creating content for those who are already working on their fitness regime. Its programs are created by some of the world's most well-known fitness figures including George St-Pierre, Caroline Pearce, Gemma Atkinson, and Pierre Pozzuto. The platform has a global multimedia reach of over 8 million followers via partners such as TruFusion and CoolEvents, with another 6 million+ prospective users in the pipeline. TV.FIT also disseminates NHS-recommended mental-health-focused content on its platform. With the funds received, the platform aims to invest 31% of it in marketing, 28% in international content development, 22% in capital reserves, 18% in content production, and 1% towards repayment of debt.
pledged: 111% days to go: 11 investment: £1,555,788