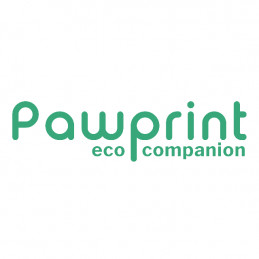 Pawprint is a behavioural change platform that empowers people to fight climate change by helping them understand, measure, and reduce their carbon footprint through its proprietary application. Users are required to enter lifestyle data on the app. It then calculates and tells them their carbon footprint using its inbuilt scientific calculator and suggests alternative eco-friendly solutions. Users can also select challenges or set goals to become carbon neutral. The company launched its consumer product in September 2020 with 2,000 registrations. Pawprint aspires to be a market contender in the £57 billion behavioural change platform. It has onboarded notable entities such as Brewdog, and Standard Life Aberdeen as its customers. The company is also working closely with carbon expert Mike Berners-Lee. It will use the investment to bring it's Business-to-Business (B2B) product to market.
---
Pawprint Rating Review
Pitch rating powered by CROWDRATING™
Rated on 03/12/2020
£1,115,472
pledged
278%
of goal
£400,000
target

£4,832,850
pre-money valuation

7.64%
equity available

837
investors

£1,333
pledge per investor

SC630021
company number

Active
company status

10/05/2019
incorporated 2 years

£0.03
share price
What the ratings mean
49% and under
We suggest potential investors carry out further study of their own 50-64%
Room for improvement 65-79%
Worth considering 80%+
Gold rating, our highest rating
RISK WARNING - The ratings are based on the information provided in the fund raiser's pitch deck, business plans and financial forecasts which have appeared on a FCA regulated crowdfunding site. Where possible we validate the business plan to public sources such as LinkedIn, Companies House, Credit Agencies and internet searches. We cannot guarantee the information is correct. The ratings report takes no account of the investors/ individual circumstances. Do your own due diligence and get professional advice before investing. Your capital is at risk when investing in private companies.