planarTECH is an engineering company founded in 2014 as a provider of process equipment for the growth and characterisation of graphene and other emerging 2D materials. Its core product line is the planarGROW Chemical Vapor (CVD) system. The company has the ability to deliver scalable production systems that allow lower-cost production of graphene in comparison to other options currently available in the market. Moreover, from 2014 to 2019, the company's cumulative revenues exceeded £5 million. The company's products have been installed and used by faculties and students at prestigious universities like Stanford University (USA), IIT- Bombay (India), Deakin University (Australia), and many others. From the investment, the company will utilise 45% as working capital, 30% in Capital Expenditures (CAPEX), 15% in R&D and 10% in hiring additional staff.
---
planarTECH Rating Report
Rated on 13/04/2020
Pitch rating powered by CROWDRATING™
What the ratings mean
49% and under
We suggest potential investors carry out further study of their own 50-64%
Room for improvement 65-79%
Worth considering 80%+
Gold rating, our highest rating
Click here for more information on our ratings
---

Riversimple is a car manufacturer and service provider that is spearheading 'next-generation' Hydrogen electric vehicles. It sells mobility as a service and retains ownership of its cars. Their pricing structure allows customers to pay a single monthly fee that covers the vehicle, fuel, maintenance, and insurance costs. It's proprietary offering, Rasa, is a two-seat local commuter vehicle that can achieve a 250mpg equivalent fuel figure with a 300-mile range from a 3-minute fill. The company has recently been awarded two new grants from The Office for Low Emission Vehicles (OLEV) for £1.25 million to support the build of its first low volume production run, and another from InnovateUK worth £0.5 million to support the deployment of cars in the Milford Haven Energy Kingdom project. The company has also been featured in several prominent publications such as The Guardian, CNBC, BBC Wales, Reuters and CNN to name a few. The company will use the investment to expand its engineering team and start volume production to reach product commercialisation by the end of 2022.
pledged: 230% days to go: Stretch investment: £460,960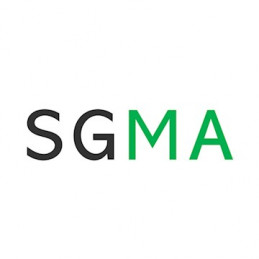 Sol-Gel Materials and Application (SGMA) is a sustainable technology company that is using its new sol-gels to create sustainable solutions to plastic environmental waste. The company has researched and developed a non-plastic, non-toxic coating for products, from food packaging to electronics, that is water and oil resistant yet recyclable. Its product is the world's only biodegradable, compostable, and recyclable (BCR) solution. The company's founder and CEO, Dr Fanya Ismail, has won the award 'Women in Innovation 2019' by Innovate UK and the company's work has been covered by BBC South East Today. The company plans to function as an IP management company, sub-contract manufacturing to chemical firms moving from bulk to advanced materials, and outsource distribution to partners, whose packaging customers serve brand owners.
pledged: 110% days to go: 15 investment: £220,002
CFP is a family owned business which is backed by British Business Bank. The company has created the world's leading carbon fibre composite recycling operation. CFP has drawn a pipeline of business across a range of applications and is now involved with 25+ businesses across automotive, defence, and oil and gas industries. The company has taken concrete steps to improve its sales team to reflect its end market focus. CFP believes that as the adoption of the products occurs, the markets are adequately plentiful and different for CFP to achieve its aspirations and that the exit valuation fixed out in the Investment Memorandum remains achievable.
pledged: 0% days to go: Extended investment: Unknown