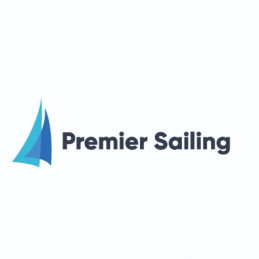 Premier Sailing (PS) aims to make sailing experiences a cost-effective venture for people. It offers training, cruises and racing opportunities to its members. The company started teaching navigation as a side business since 2009 before it developed into a profitable Small and Medium Enterprise (SME) running three boats during the season and two over the winter. The company's offering, 'Round Britain' cruise, won the 'Sailing Today Cruise of the Year' award in 2016 and led to PS garnering £142,500 worth of revenue within the first three years. PS will use the investment to promote the brand and increase capacity for the race, cruises and training through the purchasing of more vessels. It also plans to introduce 'The Capitals Race', a yacht race around the UK, in 2021.
---
Premier Sailing Rating Review
Rated on 18/11/2020
Pitch rating powered by CROWDRATING™
£111,740
pledged
111%
of goal
£100,000
target

£450,055
pre-money valuation

18.18%
equity available

155
investors

£721
pledge per investor

10204980
company number

Active
company status

28/05/2016
incorporated 5 years

£4.50
share price
What the ratings mean
49% and under
We suggest potential investors carry out further study of their own 50-64%
Room for improvement 65-79%
Worth considering 80%+
Gold rating, our highest rating
Click here for more information on our ratings
---

Maison Sport (MS) connects skiers with independent ski instructors and provides customers with a consistent way to securely book private ski & snowboard lessons in over 300 ski resorts across Europe. The company has sold lessons worth over £2 million since launch, with 10,000 customers having signed up on its portal to date. MS asserts that it has 900 active independent instructors on its portal. The company has also secured £1 million in investment via Future Fund in Oct 2020. MS will use the investment to hire an experienced in-house tech team, scale up its marketing campaign, launch in new countries, and target £6 million in booking revenue.
pledged: 102% days to go: 37 investment: £117,674