Really Local Group (RLG) aims at creating vibrant high street community spaces that promote local culture, arts and area regeneration in the UK. The company has a pipeline of 6 sites across London and South East England. Each of the company's bespoke venues provides a mixture of a 3-4 screen cinema with community spaces, a vibrant live music and comedy programme, coffee shop, bar with a wide range of locally sourced offerings, and 'Pop Up' stalls for local traders. RLG has raised £1.25 million from third-party investors. The company will use 80% of the investment to develop its second site, the 'Biscuit Factory' in Reading, and 20% to progress design work on its pipeline sites in Bermondsey, Sidcup and Canning Town.
£250,410
pledged
100%
of goal
£250,000
target

93
investors

£2,693
pledge per investor

11050534
company number

Active
company status

07/11/2017
incorporated 4 years
---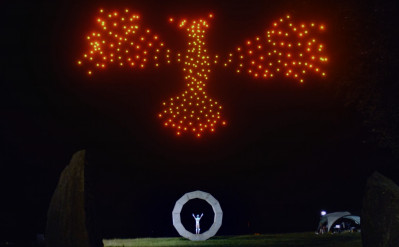 Celestial Labs is a drone display company that combines advanced technology with organic performance. The company's proprietary 'Skytheatre' display is a dynamic, safe and green alternative to carbon-intensive fireworks and represents a new frontier for the live event industry. Composed of a creative collective of award-winning filmmakers, musicians, developers, entrepreneurs, and storytellers, the company is constantly pushing the boundaries of drone display innovation, where technology meets imagination. The Human Support division of Celestial is a not-for-profit initiative that aims to lift the spirits of those who witness Celestial's displays whilst imparting crucial information. The company aims to enlist the support and guidance of city leadership partners, industrial conglomerates, and seek grant funding.
days to go: Stretch investment: Withheld