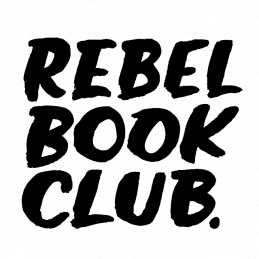 Rebel Book Club is a developing subscription business of six hundred members who have read fifty-two books in four years. It delivers one non-fiction book every month and hosts a secret meetup featuring a book-inspired cocktail. The company has 600+ paying members in London, Bristol and Oxford, etc. and it receives 130+ average number of new applications monthly. The company hosts meetups at Entrepreneur First, Airbnb HQ, and WeWork. Rebel Book Club has collaborated with authors Matthew Syed (Rebel ideas), Kate Raworth (Doughnut Economics), Seth Godin (This is Marketing) and many more. The company aims to make the world's best non-fiction book club by growing a membership experience, build a reach code and support literacy projects.
---

One Year No Beer (OYNB) is a community support platform that helps people change their relationship with alcohol. It does this by allowing its users to choose a plan from the company's subscription-based models that consist of a 28-day, 90-day, and 365-day challenge to stay away from alcohol. The platform has empowered 70,000+ people in 90 countries through its challenges. Excess alcohol consumption leads to 3 million deaths per year and costs up to £59 billion to the UK economy alone. OYNB aims to resolve this crisis through its platform. For its efforts, the platform has been mentioned in publications such as the BBC, ITV, Metro, and Daily Telegraph. It also has an online presence of 130,000+ Facebook and 50,000+ Instagram followers. The company will use 42% of the investment to hire personnel, 33% for technology and product builds, and 25% as overhead costs.
pledged: 115% days to go: 19 investment: £1,612,742

FTNetwork is a social platform with a mission to represent women in a more meaningful way while challenging social norms. The network is underpinned by 6 years of ongoing diverse research across 19 countries worldwide, reflecting a broad spectrum of women's interests all across the globe. The company has built a partnership with Wunderman Thompson, part of the WPP Group – the world's largest advertising holding company. FTNetwork's work has been elaborated upon in 4 part BBC documentary, 'Her Story'. The company has an app available on iOS and Android. The company will use the investment for hiring staff, expanding its product offering to include premium services, spending on revenue operations and general administrative expenses.
pledged: 52% days to go: 13 investment: £104,740