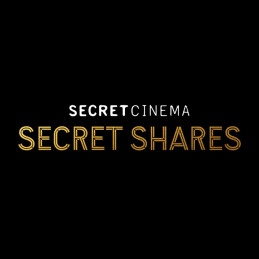 Secret Cinema (SC) is an entertainment company that creates immersive shows at venues across London, including interactive performances in purpose-built sets. The company has produced 50+ titles and sold one million tickets to date, with its biggest shows selling over 100,000 tickets each. SC was the brainchild of noted creative director Fabien Riggall who envisioned taking cinematic experiences to the next level. The company asserts that it has a Net Promoter Score (NPS) of 78. It held a screening of James Bond's 'Casino Royale' in Shanghai and has worked with Netflix to adapt its 'Stranger Things' show for a Los Angeles screening in 2020, reaching a US audience of over 300,000. The company will use the investment to support its growth, host its most popular slate of shows, collaborate on its first gaming title with a renowned gaming publisher, and sign a digital production with a major studio, based on a popular film franchise.
---
Secret Cinema Rating Review
Pitch rating powered by CROWDRATING™
Rated on 28/06/2021
£4,849,449
pledged
484%
of goal
£1,000,000
target

£75,072,701
pre-money valuation

6.07%
equity available

5,757
investors

£842
pledge per investor

05071764
company number

Active
company status

12/03/2004
incorporated 18 years

£20.78
share price
What the ratings mean
49% and under
We suggest potential investors carry out further study of their own 50-64%
Room for improvement 65-79%
Worth considering 80%+
Gold rating, our highest rating
RISK WARNING - The ratings are based on the information provided in the fund raiser's pitch deck, business plans and financial forecasts which have appeared on a FCA regulated crowdfunding site. Where possible we validate the business plan to public sources such as LinkedIn, Companies House, Credit Agencies and internet searches. We cannot guarantee the information is correct. The ratings report takes no account of the investors/ individual circumstances. Do your own due diligence and get professional advice before investing. Your capital is at risk when investing in private companies.