Shuttout is a global community-driven photography marketplace that adds social significance to photographs and makes it more fit for sale. It uses features such as 'stock' (Shutterstock, 500px, Flickr), 'social media' (Instagram) and 'photo contest' (GuruShots, Viewbug) to create a unique selling environment. It started worldwide expansion, growth and user acquisition from 154 countries using Facebook and Google ads. It has also collaborated with YouTube Influencers including Rebecca Spencer (UK), Hanna Saba (Australia), and Saurav Sinha (India) to increase its userbase. Shuttout has started the facility for users to host contests by themselves. Since the launch in April 2018, it has reached 76,000+ users and has added 71,000+ photos to the platform. The platform aims to connect those who love taking photos and want to earn money from their passion with potential buyers.
---

Creative Hub is a fast-growing cloud software platform for creative people to store, share files, and collaborate on projects. The collaboration tools also allow users to chat in real-time, and add comments on images, allowing creative teams to work faster and deliver better results. Creative Hub enables users to order professional art & photographic prints, or physical 3D prints, which are produced at its print production facilities in London(UK) and Dusseldorf (Germany). The platform currently has 40,000 active users which are growing day by day. With the investment, the company will drive growth through marketing and launch its New York production facility.
pledged: 156% days to go: 2 investment: £273,350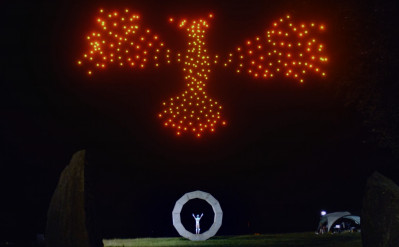 Celestial Labs is a drone display company that combines advanced technology with organic performance. The company's proprietary 'Skytheatre' display is a dynamic, safe and green alternative to carbon-intensive fireworks and represents a new frontier for the live event industry. Composed of a creative collective of award-winning filmmakers, musicians, developers, entrepreneurs, and storytellers, the company is constantly pushing the boundaries of drone display innovation, where technology meets imagination. The Human Support division of Celestial is a not-for-profit initiative that aims to lift the spirits of those who witness Celestial's displays whilst imparting crucial information. The company aims to enlist the support and guidance of city leadership partners, industrial conglomerates, and seek grant funding.
days to go: Stretch investment: £10,000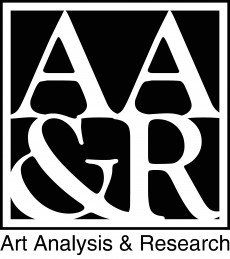 Art, Analysis and Research is a leading scientific art testing company which provides art authenticity and attribution reports. The company has created a suite of state-of-the-art imaging systems, materials testing and data analytics to analyse and authenticate art. Art, Analysis and Research has offices in the two major art centres of New York and London along with market-leading mobile solution. Its customer base includes major auction houses, museums, dealers and artist foundations. The funds will be used to boost sales and marketing to meet the growing market demand.
pledged: 8% days to go: 27 investment: £39,998