Solivus is a solar technology company that aims to enable mega-buildings, homes and communities to lower their carbon footprint and generate local green energy through the company's proprietary solar solutions. Its patent-pending innovation, Solivus Arc, utilises thin-film solar technology to power homes and electric vehicles. The company asserts that Solivus Arc provides an alternative to rooftop solar and has incredible low-carbon credentials. Solivus aims to also enter the commercial and agricultural markets with its products. It will use 50% of the investment in product development and R&D, 40% in growing its team, and 10% towards legal and marketing costs.
---
Solivus Rating Review
Rated on 18/12/2020
Pitch rating powered by CROWDRATING™
£1,619,048
pledged
323%
of goal
£500,002
target

£16,495,846
pre-money valuation

2.95%
equity available

1,642
investors

£986
pledge per investor

10076849
company number

Active
company status

22/03/2016
incorporated 5 years
What the ratings mean
49% and under
We suggest potential investors carry out further study of their own 50-64%
Room for improvement 65-79%
Worth considering 80%+
Gold rating, our highest rating
Click here for more information on our ratings
---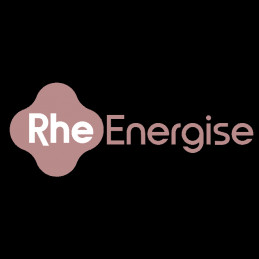 RheEnergise is an energy company that plans to transform pumped hydro technology and boost its capacity with its patented High-Density Hydro (HDH) technology. The company asserts that, by installing HDH on smaller hills and combining it with its HD Fluid R-19, businesses could produce 2.5 times the energy compared to low-density pumped-hydro. RheEnergise aims to install multiple HDH projects to meet the UK's growing energy needs. The company has agreements with entities like SSE, WelshPower, GreenCat Renewables and REG-Power. It is currently using its funding grants of ~£270,000 over the next nine months to build a defendable "Moat" of IP (Patents, Design and copyrights, know-how, and trade secrets) across six critical integrated sub-systems. The company will use the investment received to hire key personnel, progress patents, and accelerate its activities.
pledged: 115% days to go: 29 investment: £115,016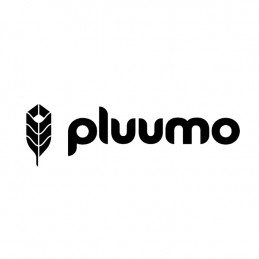 pluumo makes sustainable thermal packaging material from waste feathers. The company asserts that fresh food deliveries need thermal packaging to keep ingredients frozen and prevent spoilage. pluumo claims that plastics such as Expanded Polystyrene (EPS) are used in this process, leading to 141,000 tons of plastic waste generated in the EU in 2019. pluumo asserts that its patent-pending material matches the performance of EPS, keeping items chilled for up to 40 hours. The company has secured £450,000 in grants/awards, including £140,000 via InnovateUK. It aims to be a contender in the $137 billion online food delivery industry. pluumo argues that 74% of consumers would pay more for green packaging, with e-commerce sustainable packaging predicted to be worth $65 billion by 2023. The company will use the investment to scale production and expand into the wider UK market.
pledged: 140% days to go: 21 investment: £352,205