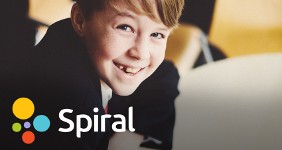 Spiral is a leading classroom learning platform which encourages active learning and collaborative atmosphere for school, teachers and students.
The Social Learning Network (TSLN) is building a world-class education technology company, providing innovative well-researched collaborative apps to help teachers make the most of mobile learning that is being rolled out to students in schools around the world. TSLN's founders have spent two years in field research, identifying the key issues faced by teachers and students as they adopt technology into their day-to-day practice. The outcome is Spiral - a suite of individual apps that mirror common learning activities used in schools all over the world; empowering teachers and providing unique real-time data to support assessment and school-wide monitoring. Spiral's first two apps – Quickfire and Discuss - were launched in July 2015 with over 2,800 schools and 18,000 users registering in the first 4 months. This November, an average of over 57 new schools have signed up every day and registration figures are growing exponentially month-on-month. Spiral is used by primary age to university students, in all subjects, from over 100 countries across the world.
TSLN is seeking to raise £400,000 of investment (£85,000 already raised) in exchange for 22.2% equity (17.5% available to CrowdBnk investors), to match-fund its remaining £130,000 SMART grant from Innovate UK and proposed Horizon 2020 grant-funding to continue growing Spiral as a global mobile learning brand, with the intention of acquisition from a global education service provider by 2019.


---
Your Favourite Teacher (YFT) is a General Certificate of Secondary Education (GCSE) supported online teaching and learning platform that offers students access to high quality and engaging courses. The portal allows students, particularly disadvantaged ones, to navigate through subject areas and courses. Lessons take place through videos, interactive quizzes, development resources, and tested via exam practice sessions. The platform has a pupil dashboard where students can track their progress and celebrate their achievements. In the UK, schools are spending c.£0.9 billion on EdTech per annum. The Covid-19 lockdown is expected to boost the demand for e-learning platforms. YFT offers more than 50 published courses (15 more in production) covering English, English Literature, Maths, and Sciences etc. It has won multiple customers including secondary schools, alternative provision sites and sports academies (including Premier League Football clubs like Manchester United and Arsenal). YFT is seeking an investment of £550,000 to further the growth and reach of the company.
pledged: 0% days to go: TBC investment: Withheld
The Teacher Booker is an online platform created for schools. It offers a robust tool that helps schools manage all staff administration through its wide range of recruitment provision. The app has over 5,000 teacher registrations with 100 schools who use and implement Teacher Booker. It has also secured a contract with a well-known regional education services provider. The Teacher Booker platform aims at eradicating expensive supply teacher agency fees and saving the schools millions of pounds a year.
pledged: 0% days to go: TBC investment: Withheld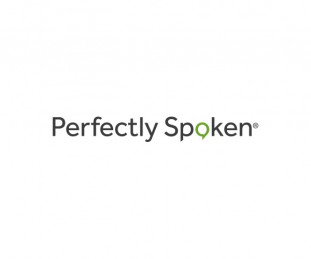 Perfectly Spoken offers English learning courses online for free in response to the global demand for learning the English language. The user base of this company has grown exponentially to 125,000+ users in less than a year and forecasted to grow at the rate of 30,000+ new users in a month. Perfectly Spoken has grown to 65,000 active followers on social media and is likely to attract book subscriptions from companies and higher education institutions. The additional revenue streams on the consideration include advertising and sponsorship, licensing of content, potential joint ventures, white labeling and develop parallel language services starting with Spanish.
pledged: 60% days to go: 25 investment: £60,750