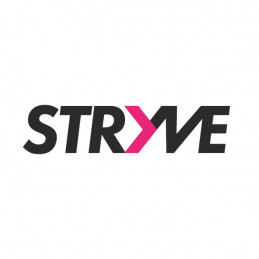 STRYVE is a technology platform that aims to become the best Applicant Tracking System (ATS) for Small and Medium Enterprises (SMEs). STRYVE asserts that 98% of Fortune 500 companies use ATS platforms to track, communicate and maintain their hiring process, yet most SMEs do not. It also asserts that 62% of those who do not have ATS would implement one. STRYVE's focus is on serving this section of organisations that have 1-1000 employees. STRYVE claims that its business model will be fully compliant with the General Data Protection Regulation (GDPR) law. The company is working in partnership with recruitment agencies such as Altus Partners and C&C search. It argues that it has a potential lead of 500 companies from day one. STRYVE will use the investment received to hire product managers and programmers, launch its first MVP during Q1 2021, and begin sales in Q2 2021.
---
STRYVE Rating Review
Rated on 08/02/2021
Pitch rating powered by CROWDRATING™
£453,007
pledged
161%
of goal
£280,000
target

£1,999,333
pre-money valuation

12.28%
equity available

282
investors

£1,606
pledge per investor

11974419
company number

Active
company status

01/05/2019
incorporated 2 years

£1.80
share price
What the ratings mean
49% and under
We suggest potential investors carry out further study of their own 50-64%
Room for improvement 65-79%
Worth considering 80%+
Gold rating, our highest rating
RISK WARNING - The ratings are based on the information provided in the fund raiser's pitch deck, business plans and financial forecasts which have appeared on a FCA regulated crowdfunding site. Where possible we validate the business plan to public sources such as LinkedIn, Companies House, Credit Agencies and internet searches. We cannot guarantee the information is correct. The ratings report takes no account of the investors/ individual circumstances. Do your own due diligence and get professional advice before investing. Your capital is at risk when investing in private companies.