The SidebySide Partnership is a London based Enterprise Investment Scheme (EIS) Venture Capital (VC) firm. Its purpose is to finance and control the management teams of its investee companies enabling them to become a developed corporate entity. The SidebySide Partnership's focus is on fast-growing technology businesses with £1 - 10 million in revenue. It provides 100% EIS relief on investment with zero initial/ongoing fees charged to investors. The SidebySide Partnership's investment experience of 20+ corporate acquisitions totalling more than $200 million, 20+ private investments, and a rate of interest of 12x over the last 35 years has enabled it to become a dependable platform for upcoming tech businesses. It will use the investment to grow its business across different verticals.
---
The Side by Side Partnership Rating Review
Pitch rating powered by CROWDRATING™
Rated on 15/10/2020
£1,500,000
pledged
300%
of goal
£500,000
target

£15,474,441
pre-money valuation

3.13%
equity available

Withheld
investors

Withheld
pledge per investor

10166558
company number

Active
company status

06/05/2016
incorporated 6 years

£0.01
share price
What the ratings mean
49% and under
We suggest potential investors carry out further study of their own 50-64%
Room for improvement 65-79%
Worth considering 80%+
Gold rating, our highest rating
RISK WARNING - The ratings are based on the information provided in the fund raiser's pitch deck, business plans and financial forecasts which have appeared on a FCA regulated crowdfunding site. Where possible we validate the business plan to public sources such as LinkedIn, Companies House, Credit Agencies and internet searches. We cannot guarantee the information is correct. The ratings report takes no account of the investors/ individual circumstances. Do your own due diligence and get professional advice before investing. Your capital is at risk when investing in private companies.
---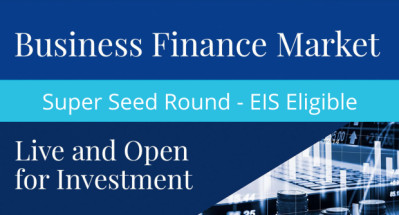 Business Finance Market is a data-rich fintech platform that stimulates the market for SME lending. Business Finance Market (BFM) will streamline the lending process through technology innovation and a re-engineered customer journey to match lenders and SMEs together to help them secure finance. The BFM team now consists of a group of senior banking specialists and SME business experts who have experienced the frustrations and failures of the current UK SME lending marketplace from both sides. Business Finance Market aims to revolutionise the industry and deliver the vision of a one-stop lending platform where a lack of access to finance is no longer a key critical factor in SME growth and development.
pledged: 36% days to go: 13 investment: £363,200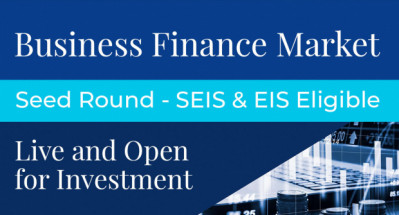 Business Finance Market (BFM) is a financial technology platform that stimulates the market towards Small and Medium Enterprises (SMEs) lending via data in the UK. BFM claims that SMEs are gradually being excluded from mainstream banking. The company cites that in 1988, 40% of all bank lending went to SMEs. BFM points out that lending today is closer to 4% with an estimated £22 billion funding gap to the 5.9 million UK SMEs. BFM asserts that almost 90% of SME loan applications are stuck due to a lack of choice and transparency when it comes to securing finance. BFM aspires to solve this dilemma. It states that its technology allows SMEs to experience quicker finance decisions based on true addressable market access and allows lenders and intermediaries access to its platform to help manage the end-to-end application process, improve deal flow, and deliver faster credit decisions. BFM intends to exit via a trade sale within the financial sector.
pledged: 150% days to go: Stretch investment: £225,000

Plerith works with high growth start-ups and scaling companies to plan for and deliver growth. The company asserts that it helps companies promote their business to potential funders, through its network of angel and venture capital investors depending on the stage and sector of the said business. Plerith is partnering with Newable and Bristol Private Equity Club to deliver the fund in the South West London (SWL) area and identify and invest in the most exciting high growth companies in the region. Plerith argues that its deep knowledge of fundraising, sales, strategy, finance and technology would help SWL businesses flourish. Plerith aims to provide investors access to the highest quality local companies in the SWL region.
days to go: Stretch investment: Withheld