Trackd is a unique, award-winning music platform where artists create and audiences discover. With more than 261,000 users in 161 countries, this simple and intuitive application enables artists to record, collaborate, inspire, and share their ideas around the world. It has featured artists including Dave Stewart (Eurythmics), Valeras, and Blossoms. The app also features a ground-breaking social sharing tools "VirtualVinyl™" and allows video creation directly in the app. Trackd is exploring new and existing partnerships such as Rotor Video and Audio Technica as well as Apple for the next release. The company has already established a stellar team, built a 5-star app and have gained a huge amount of users in the past 3 years. The proceeds will be used for working capital, cash flow requirements, future upgrades, marketing, sponsorship, and events.
---
Trackd Rating Review
Rated on 17/02/2020
Pitch rating powered by CROWDRATING™
What the ratings mean
49% and under
We suggest potential investors carry out further study of their own 50-64%
Room for improvement 65-79%
Worth considering 80%+
Gold rating, our highest rating
Click here for more information on our ratings
---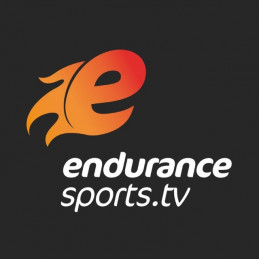 Endurance Sports TV (ESTV) is a portal that focuses on events like live racing, race reports, athlete biographies and documentaries. It aims to deliver engaging high-quality content via a Subscription-Video-On-Demand (SVOD) service available via web, mobile and TV mediums (Apple, Android, Firestick, Roku and Chromecast). ESTV has 81 million endurance sports fans and participants globally. The company's app has seen more than 5000 downloads in over 100 countries. The platform also offers advertisement-free curated viewing to its viewers. ESTV has curated over 600 sports videos since 2019. The company will use the investment to focus on making video content broadcasting special features with global sports talent and covering top events. It will also use its PR & marketing teams to reach out to sports journalists and utilise social media channels to connect with fans and participants everywhere.
pledged: 46% days to go: 20 investment: £69,560

Podcast Radio (PR) is the Ofcom-licensed UK digital broadcast radio station showcasing podcasts 24/7 globally. It is currently broadcasting in Surrey, Manchester, London, and Glasgow. Podcasting is expected to become a $3.3 billion industry by 2025. PR aims to be a disruptor in this segment. PR got front-page coverage in the international edition of Radio World magazine and has onboarded US radio Disc Jockey (DJ) Gene Baxter. The company will use 15% of the investment to secure digital radio broadcast transmission in 5 more UK cities by the end of 2020, 15% to partner with applicants for new digital radio transmitters, 15% to create a PR-led UK marketing campaign supported by social media, 25% to recruit new staff members, 10% to develop its on-air content, 10% to develop its website and application, and 10% to build new business partnerships to drive the international expansion of the company.
pledged: 121% days to go: 15 investment: £121,469

SeedStream is a digital content platform that uses Artificial Intelligence (AI) to combine articles, videos and podcasts into personalised feeds based on user interests. The company has built a prototype focussing on Formula 1 motorsport that aggregates free-to-access news articles and YouTube videos alongside social media posts from the drivers and teams to cover stories from every angle. SeedStream aims to be a disruptor in the 580 million subscription services market. The company will use the investment to develop its prototype into a complete platform, produce original content based on trending topics, and accelerate into different markets.
pledged: 72% days to go: 10 investment: £40,139