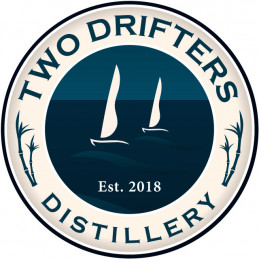 Two Drifters Distillery (TDD) is one of the very few British distilleries that makes rum from raw ingredients, rather than importing and flavouring it. It has worked with Climeworks Direct Air Capture technology to remove CO2 from its products. The company's technique won admirers leading to a boost in sales. Since its launch in 2019, TDD converted existing equipment to increase capacity from 80 bottles per week to an estimated 1800 per week. It has also secured contracts from prominent entities including John Lewis (national and online), Exeter Chiefs Rum and Virgin Wines. The company has an active social media community with 10,000+ followers and also conducts weekly distillery tours that see full attendance from its customers. TDD has also received press coverage from media houses including The BBC, The Telegraph and The Independent. It will use the investment to grow its sales and showcase its product at retail outlets, and bring to the masses sustainably-made British products.
---
Two Drifters Distillery Ltd Rating Review
Rated on 12/11/2020
Pitch rating powered by CROWDRATING™
£286,340
pledged
190%
of goal
£150,000
target

£2,501,217
pre-money valuation

5.66%
equity available

657
investors

£436
pledge per investor

11357680
company number

Active
company status

11/05/2018
incorporated 3 years

£10.00
share price
What the ratings mean
49% and under
We suggest potential investors carry out further study of their own 50-64%
Room for improvement 65-79%
Worth considering 80%+
Gold rating, our highest rating
Click here for more information on our ratings
---

Grocemania is an on-demand delivery platform, which allows customers to find and shop from local grocery stores and receive deliveries in minutes for only £2.50 at absolutely no cost to retailers. The company asserts that its team has been at the forefront of the pandemic delivering everyday essentials to thousands of people across London, Brighton, and Bristol in the UK. Grocemania has helped local retailers to generate £200,000 in sales through its platform since January 2020. It has allowed brands to subscribe and get detailed data analytics and sales insights about their products through its 'Data Reporting' module, and partnered with PepsiCo to maximize PepsiCo, Walkers, and Doritos sales during the UEFA Champions League Group Stage 2020. The company has featured in Timeout, The Grocer, Food Navigator, eMarketer, and UK Technews. It will use the investment to boost marketing and grow its monthly budget by 10 times, test its data module with current partnerships and create useful case-studies to secure more contracts, and invest more in local and product SEO.
pledged: 103% days to go: 30 investment: £103,390

White Rabbit (WR) is on a mission to create delicious Italian food that everyone can enjoy, whether they are following a plant-based diet, gluten-free, or otherwise. WR asserts that its food is made in a custom-built bakery, designed from scratch by its Italian maestro Teo, who creates all of WR's recipes and handpicks every supplier. The company's products are stocked in retails outlets such as Sainsbury's, Waitrose, and Ocado's, to name a few. Independent sellers such as Whole Foods, Planet Organic and Selfridges are also among WR's clientele. The company has earned £2.4 million in revenue in the financial year 2020-2021 and is experiencing a 157% average year on year revenue growth. WR will use the investment to support the development and launch of Teo's new products, grow its commercial and operations teams, and expand its frozen storage capacity.
pledged: 154% days to go: 7 investment: £463,933

Active Food Systems, trading as Synergy Grill, has developed and patented innovative and commercial cooking technology for the food and hospitality industry. Its 'Fat Atomising Grill' makes cleaning quick and easy while delivering cost savings through a 59% reduction in fuel consumption. The company has sold 2000+ units of the grill to entities like Whitbread, Greene King, Marriott, Radisson and Marstons among others. Synergy Grill asserts that its performance in the first half of the year has been profitable despite COVID-19. They have contracts with reputed organisations like Whitbread and Marstons have generated revenues of £970,000. The company is in conversation with over 50 pubs and restaurants including product trials with Nandos, Weatherspoons and Mitchell Butler that are interested in its product. It will use the investment to grow its business across different verticals.
pledged: 316% days to go: Stretch investment: £316,488