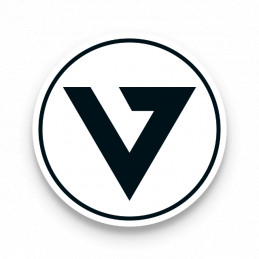 VitraCash aims to offer a smart debit card and application that automatically chooses the best card for every transaction using its AI-driven algorithm. The company argues that using the wrong payment cards while travelling costs Britons £1.4 billion per year worth of losses. VitraCash argues that its algorithm can prevent this situation from happening via its application. It aims to be a contender in the cards & payments industry that is expected to touch $909 billion by 2023. The company is in discussions over contracts with card issuer Monavate, US-based card processor Marqeta, and Acquirer CashFlows. Its algorithm and app are in closed beta and the company intends to launch the same in July 2021. VitraCash will use the investment to cover the estimated costs for its card processing and development to launch VitraCard in July 2021.
---
VitraCash Rating Review
Pitch rating powered by CROWDRATING™
Rated on 30/04/2021
£322,693
pledged
645%
of goal
£50,000
target

£1,800,188
pre-money valuation

2.70%
equity available

997
investors

£324
pledge per investor

12854518
company number

Active
company status

03/09/2020
incorporated 8 months

£0.09
share price
What the ratings mean
49% and under
We suggest potential investors carry out further study of their own 50-64%
Room for improvement 65-79%
Worth considering 80%+
Gold rating, our highest rating
RISK WARNING - The ratings are based on the information provided in the fund raiser's pitch deck, business plans and financial forecasts which have appeared on a FCA regulated crowdfunding site. Where possible we validate the business plan to public sources such as LinkedIn, Companies House, Credit Agencies and internet searches. We cannot guarantee the information is correct. The ratings report takes no account of the investors/ individual circumstances. Do your own due diligence and get professional advice before investing. Your capital is at risk when investing in private companies.