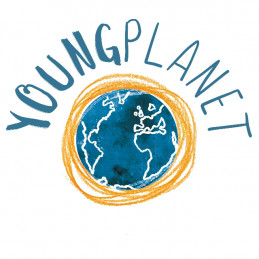 YoungPlanet enables parents to put their children's unused things to use with new families and away from landfills for free via its app. The company cites PwC data estimating the UK's sharing economy to be worth £9 billion by 2025. It aims to be a contender in this segment. The company argues further that 10-year-olds in the UK will own on average 238 toys at any one time and yet play with just 12. This leads to UK households wasting over 25 million tonnes a year, with one-fourth of this number ending up in landfills as per the Department for Environment, Food and Rural Affairs (DEFRA). YoungPlanet aims to change this. It has onboarded 36,000 users on its platform to date and featured in press publications such as BBC News, Vanessa Feltz, and LadBible. YoungPlanet will use the investment to scale nationally, begin generating first phase revenue via brand sponsorship of events, branded gamification, and Business-to-Business (B2B) subscriptions for semi-closed communities via its app.
---
YoungPlanet Rating Review
Rated on 03/03/2021
Pitch rating powered by CROWDRATING™
£547,103
pledged
156%
of goal
£350,000
target

£6,501,962
pre-money valuation

5.11%
equity available

356
investors

£1,537
pledge per investor

08726977
company number

Active
company status

10/10/2013
incorporated 8 years

£0.56
share price
What the ratings mean
49% and under
We suggest potential investors carry out further study of their own 50-64%
Room for improvement 65-79%
Worth considering 80%+
Gold rating, our highest rating
RISK WARNING - The ratings are based on the information provided in the fund raiser's pitch deck, business plans and financial forecasts which have appeared on a FCA regulated crowdfunding site. Where possible we validate the business plan to public sources such as LinkedIn, Companies House, Credit Agencies and internet searches. We cannot guarantee the information is correct. The ratings report takes no account of the investors/ individual circumstances. Do your own due diligence and get professional advice before investing. Your capital is at risk when investing in private companies.