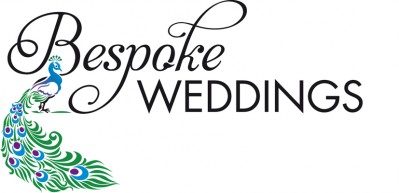 After a successful fundraise with Funding Tree last year and subsequent growth since, specialist wedding planning service Bespoke Weddings Ltd is raising funds for a second time as it seeks to finance further growth and expansion.
Note to investors:
This loan is underwritten by Jeff Sills who has provided us with a personal net worth statement which exceeds the amounts outstanding on Funding Tree loans.
Business growth
Prior coming to Funding Tree in June the business only covered one UK region, bringing in around 73 bookings. One venue in particular, Shottle Hall, generated £42,120 for the business from 52 weddings in the time prior to the Funding Tree loan.
Since securing said loan from 31 Funding Tree investors in June 2015, Bespoke has been scaling the business in line with its long-term strategy to cover more UK regions.
As part of developing a network of venues and planners, the business hired a new divisional coordinator and four new regional coordinators. It also trained 18 new wedding planners and appointed a further 9 wedding venues in the East Midlands. Furthermore, the business created a new wedding website for all the Brides & Grooms.
This has enabled the business to increase bookings from 73 to a forecasted 180 a year, which the planners are on target to achieve.
Revenue Model
Under the name The Platinum Wedding service, Bespoke charges the Bride and Groom £500 for each booking plus a booking fee for the wedding suppliers, which is £185 (on average), plus 'on the day' wedding planning which is a minimum of £125.
Each wedding booking is bringing in around £810. Further revenue streams include the business offering 'exclusive offers' at venues, which brings in a commission of £500 per booking.
Looking ahead
Jeff Sills and his team are now targeting further growth opportunities in the Midlands and London/South East, followed by the South West and North of England.
To carry out expansion plans, the business is seeking a further loan of £25,100 over 36 months. This will be used to raise the number of venues in each region to 20.
With more wedding venues on his books, Jeff expects to increase the number of enquiries into the business to around 800 each month per region, with around 600 bookings expected per year.
Case study
The growing success of the business is evident from the following case study. In just 12 months The Platinum Wedding Service achieved the following for one of Bespoke's wedding venues - Shottle Hall, Derbyshire:
52 Additional Wedding Bookings (an increase of over 50%)
Increase in Sales of over £300,000
Increase in Net Profit of £167,423
Increase in Net Profit of over £600%
Visit Pitch at
More about
---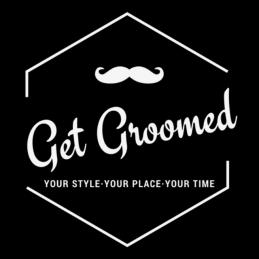 Get Groomed aims to provide classic barbering services at the customer's doorstep, saving time and travel. The male personal care market is projected to reach a value of $166 billion by 2022. The company received the Best Emerging Barber Brand in 2018, by Hair & Barber UK. It has high profile clients such as Pitchbook, MatchesFashion.com & Groupon. The company has received more than 200 '5 stars' reviews. Get Groomed has 2200 registered users on their platform including 580 people who have registered interest but live in postcodes the company is yet to cover. They have a working platform including a website and an iOS and android app. There are 950 completed bookings payments on the platform. The proceeds will be used to sign 100 barbers and expand to cover a second and a third city.
pledged: 46% days to go: 3 investment: £22,920

Wren & Fraser contribute towards third party costs of all funeral plans sold in the UK and guarantees to cover funeral services. The companies aim is to secure their customers desired funeral with their funeral plan provider and let the representative make their arrangements at a later date. Wren & Fraser have developed OnePlanwhich is a simple funeral plan that provides clarity in a confusing market. OnePlan is a comprehensive plan with no hidden costs. The company is planning to raise £2.0m for 20% of the company's share capital, which intends to use to market its unique funeral plan – OnePlan - nationwide.
pledged: 5% days to go: TBC investment: £105,000