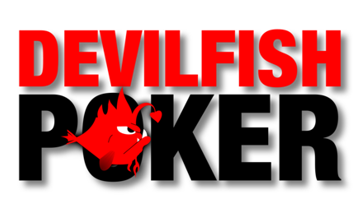 Texas Hold'em Poker - a game of luck mixed with skill, making it the gamblers weapon of choice against the odds. Whether online or in person, the card game has a global draw.
UK online poker was valued at £329m by Deloitte in 2014. Devilfish Poker Ltd wants to stake its claim to some of the multi-million pound industry by re-launching its recognised UK poker brand.
The brand has an illustrious past. With 1000s of games hosted per day at its peak, the previous owners filed revenues of £783,355 with £525,115 gross profit (June 2010). Mismanagement then sunk the company and the distinguished brand lay dormant.
Devilfish Poker is now in the hands of Jeff Williams – an experienced seed capital investor who has worked within the small cap public market and who, along with an expert team (see management section), aims to reestablish the brand as a leading UK online poker room.
The brand was backed by former professional poker player Dave 'Devilfish' Ulliott, who had a glittering career in poker that included a World Series of Poker winner's bracelet.
Jeff has already started the ball rolling (or the cards shuffling) in recent months by signing with respected poker network, Ongame, which will host the platform once it relaunches in spring 2015 with a historic database of 10,000 registered players.
To drum up more interest and grow the user base, Devilfish has signed a joint venture with Grassroots Poker – a provider of poker tournaments to public houses in the Greater Manchester area. The partnership will channel Grassroots players to the online poker site via larger tournaments. The company will also develop incentive programmes targeted at registered players of Grassroots.
The company has all necessary partnerships in place as well as an expert team, who have decades of experience between them, to begin revitalising what was once a strong, dominant poker brand. To ensure the company has the requisite working capital, a figure of £100,000 for 10% equity will be needed, valuing the company at £1 million.