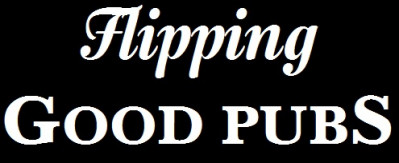 The award-winning management team behind Flipping Good Pubs Ltd understands what it takes to flip the fortunes of a pub. In 2013 the company took a fledgling £500-a-week pub, the Old Volunteer, and in 12 months turned it into a £9,000-a-week business.
That's partly why owners Maggie and Andrew Dunkin picked up Best Newcomer in the 2015 Great British Pub Awards. It's also why the UK's leading bar and pub operator Punch Taverns has backed the business to the tune of £150,000 to open a second pub, the Lord Roberts.
In addition to the £150,000 already committed, the business is seeking a supplementary £20,000 loan over 36 months. The funds will be used to invest in the bar and cellar and to ensure the investment from Punch Taverns.
Because they've been operating for less than two years the business isn't eligible for a bank loan and therefore owners Maggie and Andrew Dunkin are inviting investors to help fund their latest venture.
The new pub is located near the trendy Lace Market district in Nottingham city centre – in what is considered to be a prime location.
The UK is seeing somewhat of a renaissance in craft ale drinking – fuelled by the proliferation of small specialist brewing companies, with up to 200 breweries opening in the UK each year.
Flipping Good Pubs aims to tap into the re-energised market by making its new pub a real ale specialist while at the same time creating an attractive venue and eatery that uses local produce, which is suited to all types of customers from office workers to evening socialisers.