Launched in 2015, Gone West plans to disrupt the commercial forestry sector by adopting regenrative forestry systems in place of traditional ones, thereby creating environmental and social benefits. The company has planted millions of trees and has become pretty good at it. The company's product development team is engineering solutions for environmental problems, such as its Green Light app. The company's business model is structured to provide diverse yet interconnected revenue streams. Gone West has been self-funded to this date with increasing year-on-year revenue growth since launch. With the proceeds, the company will invest 30% for operations, 20% for Marketing, 5% for Business Innovation, 20% for Forestry Services, 15% for Product development, 10% for Plant and Protect.
---
Gone West Rating Report
Rated on 27/02/2020
Pitch rating powered by CROWDRATING™
What the ratings mean
49% and under
We suggest potential investors carry out further study of their own 50-64%
Room for improvement 65-79%
Worth considering 80%+
Gold rating, our highest rating
Click here for more information on our ratings
---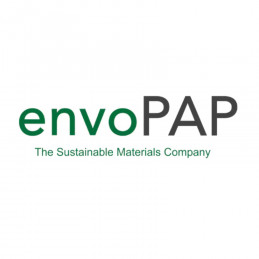 envoPAP is a company that specialises in manufacturing printing and packaging materials from agricultural waste. Started in 2015, the company has achieved £7.3 million in revenues across 45 countries. The European packaging market is valued at over £100 billion and the European Union (EU)are looking to ban some single-use plastic products with effect from 2021, envoPAP aims to capitalise on these developments. The year 2019 saw envoPAP introducing its product 'envoBarrier'- a material resistant to oil, water, and grease which won the 'Packaging Innovation of the Year' at the Business Green Technology Awards. In 2020, envoPAP became a certified B Corporation rendering it a business that balances purpose and profit. The investment will be used to protect its Intellectual Property (IP) and expand its team.
pledged: 33% days to go: 20 investment: £98,002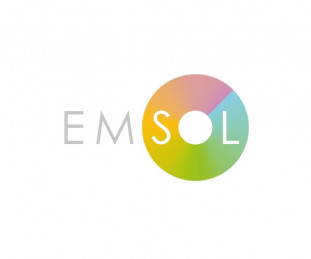 Emission Solutions (EMSOL) empowers organisations to take everyday steps to reduce emissions through their real-time emission monitoring and analytics system. EMSOL's open framework platform is built with networks of sensors like air and noise pollution, vehicle tracking, and working with any asset tags and emission sensors which enables EMSOL to perform real-time measurements with location tags and calibrated sensors. Data from these platforms are easily shared on dashboards, through notifications and gives detailed real-time data on urban noise, air quality, and vehicle pollution. To date, EMSOL won Rushlight Environmental Analysis Award, achieve yearly income targets, rated 5th place in the national PowerUp Index and 4th in the London and South East region. Moreover, EMSOL also won a fully funded project sponsored by DFT to deploy EMSOL technology into the rail sector. The company will use the funds to expand its customer base and increase the number of deployment sites.
pledged: 63% days to go: 23 investment: £314,998