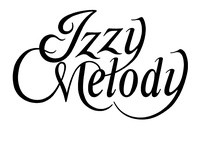 Izzy Melody are designers and developers of UK manufactured baby care products. Currently, Izzy Melody are selling their products in John Lewis and Mothercare in the UK as well as 8 other countries worldwide.
Visit Pitch at Crowdcube
More about Crowdcube
---
Funding progress
not enough data
---

Different Dog is a producer and seller of healthy dog food. Purely processed dog food, which had a two-year shelf life and got spoilt in refrigerators, prompted Different Dog's founder to opt for a healthier homemade alternative. Different Dog collaborates with certified vets to produce and sell their dog food. They have grown from 100 subscribers at the start of 2019 to 740 subscribers as of today and are targeting the UK subscription box market that is set to grow 72% in the 2017-2022 time period. For its innovation, Different Dog won an award in the category for "Best Natural Dog Food Company 2019" at the UK Small Business Awards and has been awarded a 97% nutrition score on AllAboutDogFood.com, a leading independent reviewer of dog food in the UK. They have also scored a 4.8/5 rating on Trustpilot with 91% of reviews being given 5-stars. Different Dog will use the funds raised on marketing, expansion of the team and aim to acquire up to 6,000 sign-ups on their platform by 2020.
pledged: 106% days to go: 17 investment: £796,203